So I originally made separate baffles for woofer & tweeter...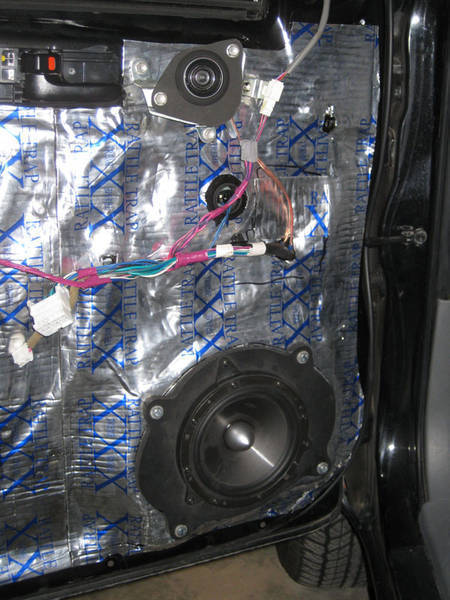 I had 2 thoughts: A) Toyota probably engineered that angled tweeter mount for superior imaging in the cab, and B) If there is a speaker grill there, sound should come out of that location. So the tweets went into the factory locations...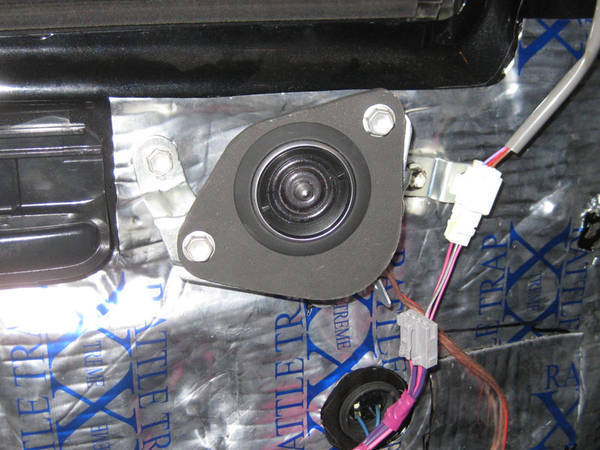 But the imaging was less than impressive. Details in the highs revealed exactly where the tweets were. It just didn't blend. So I mounted them in the optional coaxial configuration...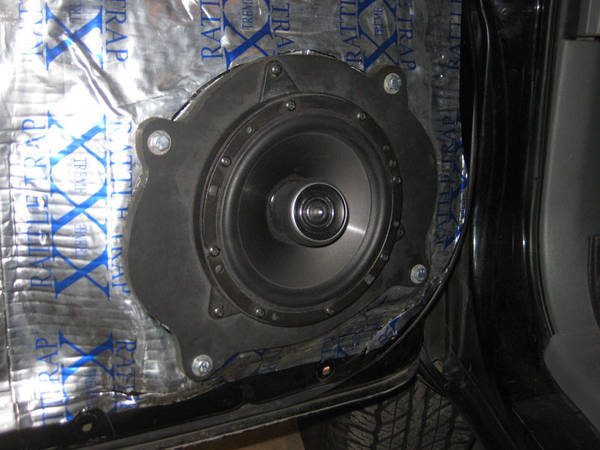 And what a difference it made! According to my perception, the sound stage is higher, wider, further away and much more even. Our local experts could tell you why this is the case much better than me, but it has a lot to do with the tweeters being more equidistant from the listener, as opposed to one tweet being right next to you and the other across the cab. This is why speakers in kick panels, while on the floor, can give the perception of music coming right through the windshield. If your separates have the option of being mounted coax, I would highly recommend you try it. If they don't, you might even try mounting them separately in the same lower baffle. You've got a 6x9 space to work with down there.
Another solution you might be interested in is where I put the crossovers. These Polk SR crossovers are HUGE and I'm out of space in the back. So they both went on a lifted platform under the passenger seat. It's elevated enough to let the AC vent blow right under them. My amp (JL HD900) is elevated in the same way under the driver seat.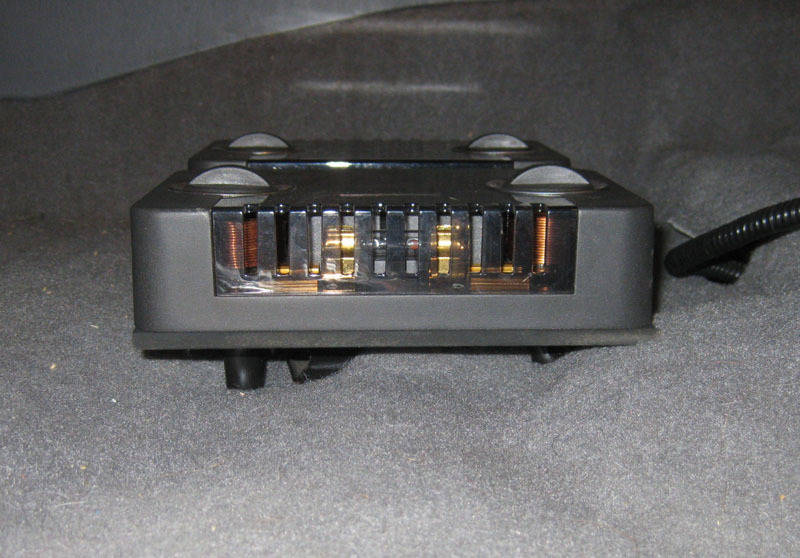 Thanks for looking. I'll leave you with a gratuitous and unrelated shot of my sound deadening project.