Just got my Avid bar on tuesday and am very happy with the product. Build quality is superb and fits perfectly. Highly recommend this product.
I debated powdercoating it... but the best quote I got was $150. So i bought 2 cans of primer, sandpaper, and 2 cans of bedliner from crappy tire for about $60. This way I can touch it up myself when it gets damaged... Anyways less talky and more pics!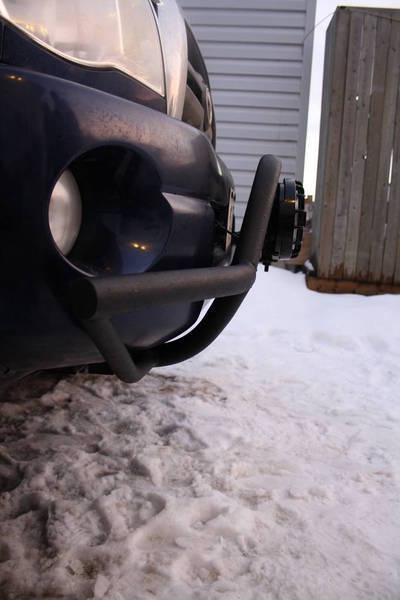 The bedliner worked very well. Its pretty tough and has seen a little abuse this week already lol... holding up well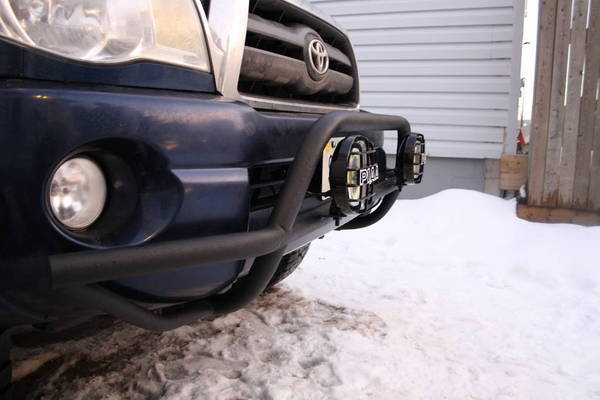 Mounted PIAA 520's on, great lights!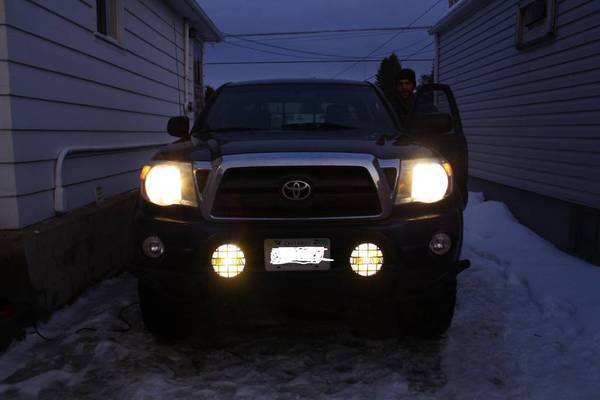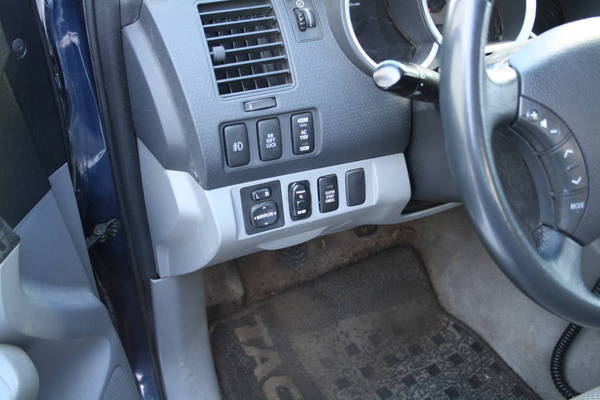 with a little dremeling and mighty putty, the supplied PIAA switch fit perfect!
Thanks again for the great worked Brandon... well worth the wait!