I started designing a bad rack for a customer over the weekend I thought id show you guys the progress. It's for a 2nd Gen DCSB the rack is going to sit a little lower then the cab at about the height of the rear window so the driver can still see. The customer wants to mount a tire on the top of the rack to get it out of the way for camping trips. The rack will have 4 mounting points onto the bed bolts with tube copulers and the feet so the bet bolts wont have to be removed when taking off the rack. There are 1/4" plate triangular gussets welded to the frame for tie downs and to give the frame more rigidity. Its constructed out of 1.75" .120 wall HREW, 1/4" angle iron for the bed rails and 1/4" plate for the mounting feet. The tire mount will be a 1/4" plate with a 1/4" upright with a 3/8" mounting plate for the tire bolted to a 1/4" plate with 4 1/2" grade 8 bolts.
Finished product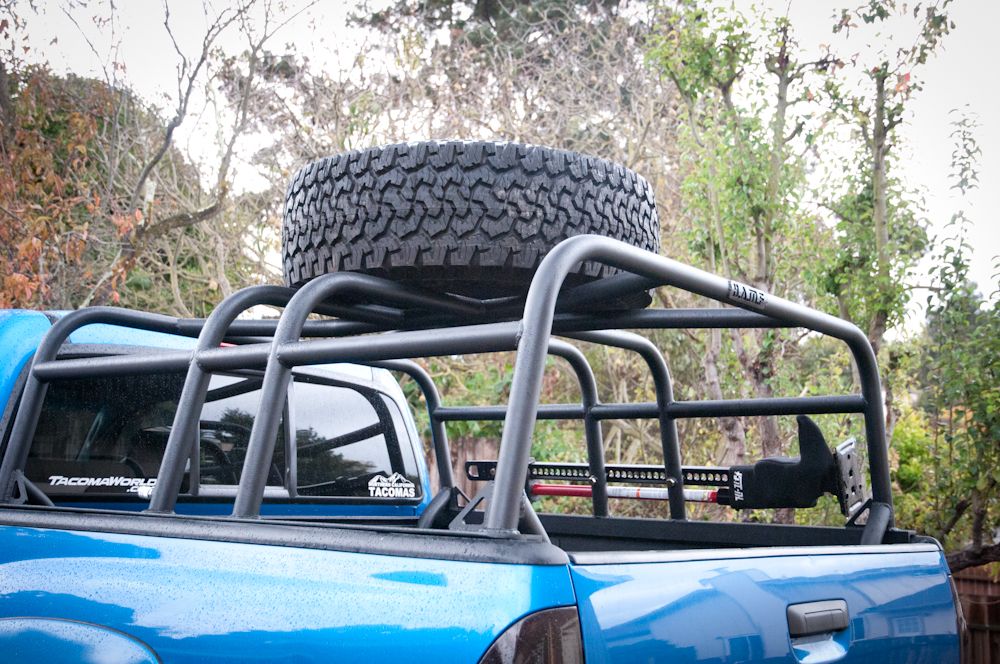 And the build progression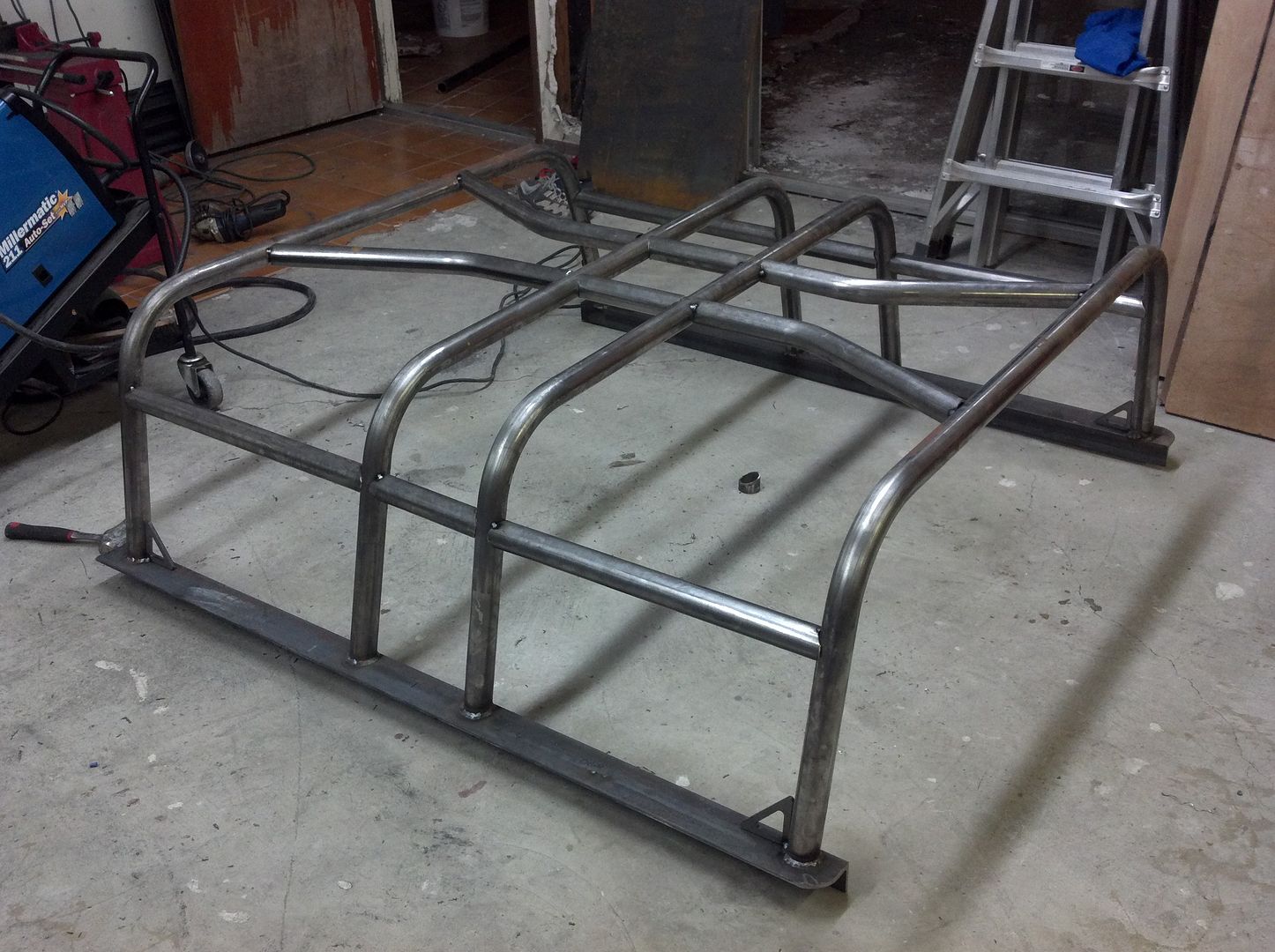 I started the tire mount today. It's 3/8th plate with 1/4" uprights.
I still need to cut the plates to mount it to the rack I'll have those done this weekend.
This is how the tire mount will sit on the rack it's just tacked up with and bolts in the holes. It's all removable and unchangeable with whatever you want to add to the rack.