Here is the newest B.A.M.F product a bed rail tie down that attaches to your factory bed rails with 4 T slot nuts and 3/8th bolts.
They are cut in 3/16th plate with 3 hooking points and as requested has a bottle opener cut into them.
These are powder coated black coal.
Pricing
These are sold in a pair so you will get 2 brackets per order.
Powder coated black coal
$72.45
Shipped to the lower 48 Per set
Click HERE to order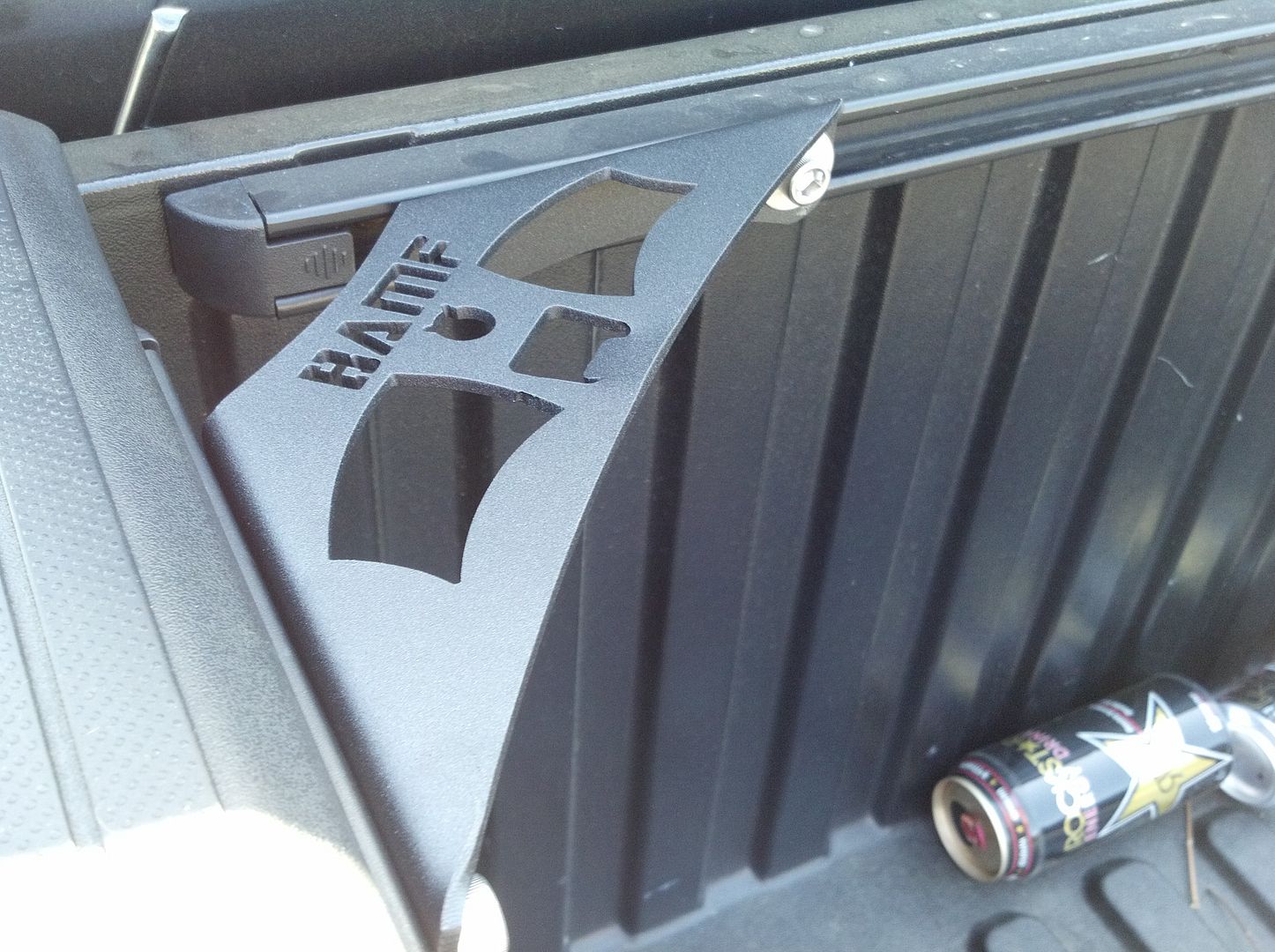 Powder Coated