Picked up this 80' 14ft Duracraft from a buddy for $80 title and all, just a basic little boat with no accessories or anything.
started decking the front as well as all the floors and I turned the livewell into dry storage ( Always keep my fish in a cooler anyway)
cut a hole in the front deck and hinged it and will be making a parachord handle to lift it up, it will also be storage but I made it to fit around my cooler as well..
Picked up a trailer finally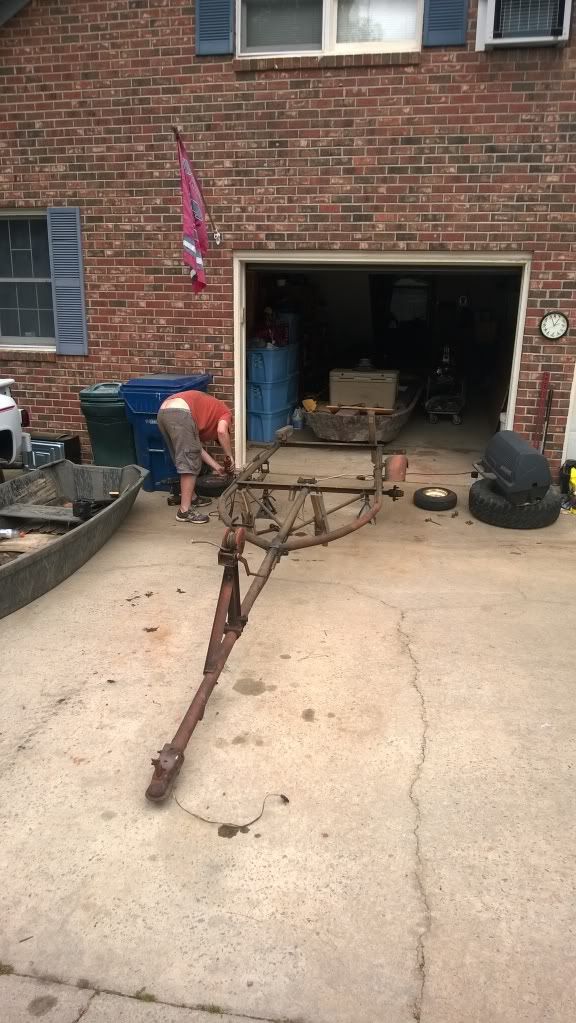 Cleaned it all up and got a coat of paint on it after cutting some stuff off and re welding some brackets and cracked spots, New brake and turn lights etc.
also made an aluminum switch panel that is bolted to the dry box where the battery and blue seas fuse box will go just waiting on the electrical stuff to get here to button it all up with lights and so forth.
Its a start and so far im only in it $300 so not too bad. & that includes two trolling motors