I Finally got up to take some pics of my boat. I for got to remove the bum plug so i found a small lake inside due to the tarp having a small hole. After a pressure washer and and a shop vac it came out pretty good. The floors are probably shot but I planed on replacing the interior wood because there is dry rot. I have yet to take it out on the water sense I got it from my late father
but it a few months I'm hitting the lake with a vengeance.
It's a 1977 Anthony haul with the original gel coat it's almost flawless.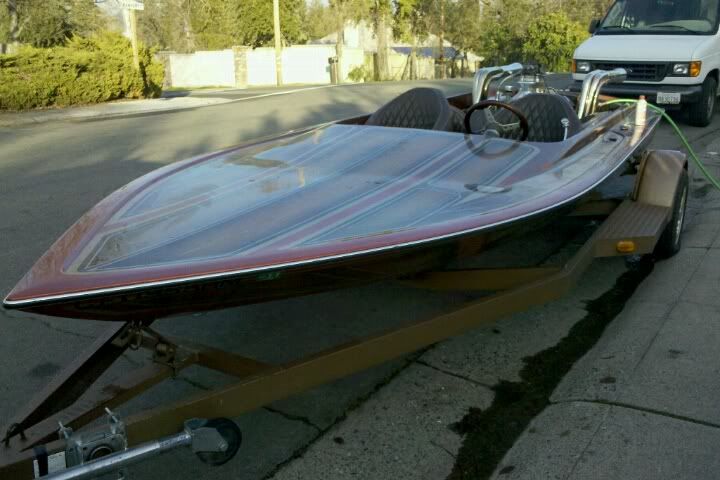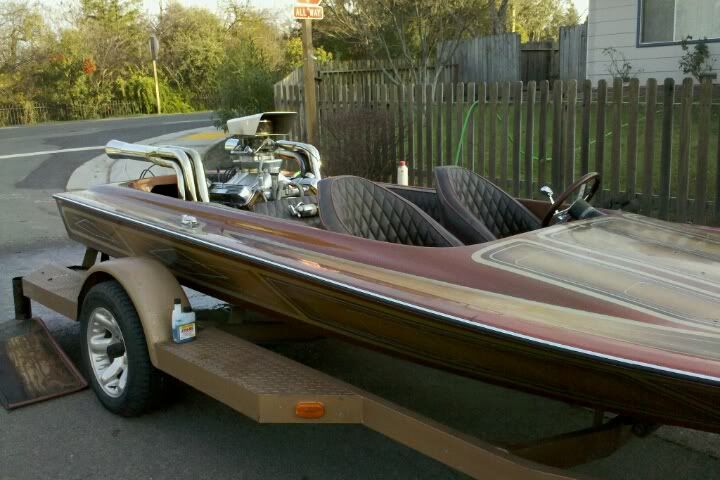 455 Olds rebuilt and race ready I really don't know the specs on it I do know my dad had a lot of work done to it It needs a good polish but I runs like a champ.
The jet has a droop snoop and a jetavater and ride plate. I have been told it shoots the longest rooster tail out of every boat in Norcal.