Just thought I would post a photo of my
2011
Bennington 20 SLi
Pontoon
boat. I will probably get the boot to the boat blog or suspension blog, but wanted to show that the
Toytec
1.5' AAL is performing as it should. I am very happy with the suspension improvements I made.
Oh, I wanted pontoons that match my truck running boards, I mean "pontoons" <<grin>>
Now its a given the Pontoon tongue weight is not that heavy. It still nice to know that the truck does not squat at all. Other than its mamoth width and height it pulls like a breeze. 99.9% of the time, I will only be pulling it from my home to our boat launch/dock which is 5 minutes from our house. I never thought I would buy a boat. But now living on a 2000 acre lake, I guess its time. Life is short, might as well GEEZ in the BREEZ!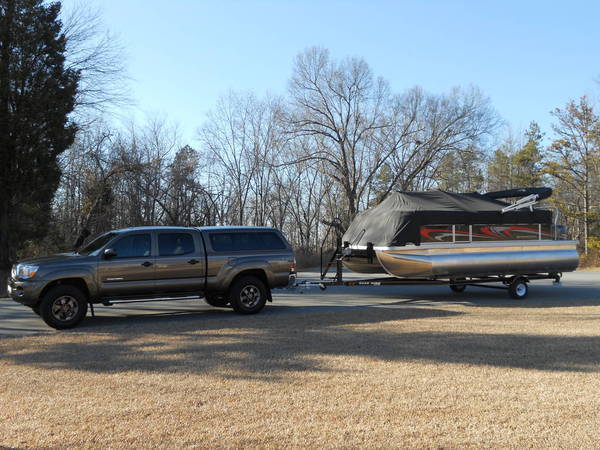 For what its worth.
Taco4x4nc