I've seen a few people ask about mounting fishing rod holders in there beds and not wanting to drill into there beds and I've also had a lot of people ask about how i did mine.
Im gonna go ahead and pre apologize for the crappy cell pics but you should get the point.
Parts:
2x 1/2inch carriage bolts
4x 1/2inch nuts
2x 1/2inch washers
1x Fishing rod holder
1/2inch drill bit (drill press is recommended but not necessary)
For a fishing rod holder i used a Blacktip three rod rod holder: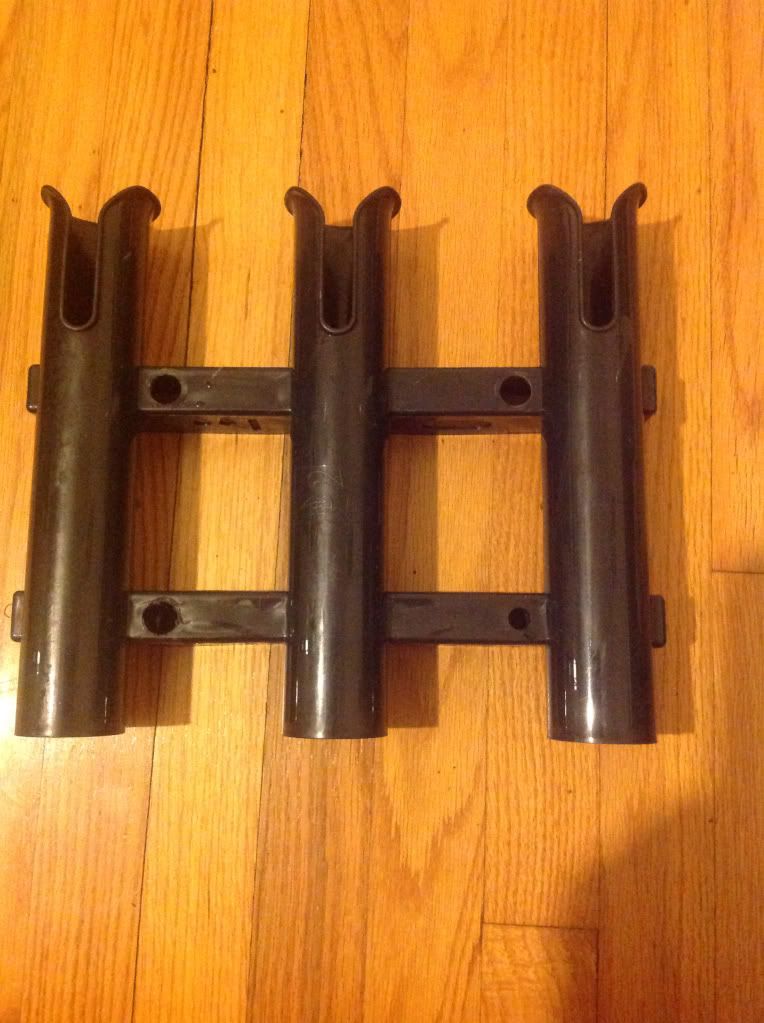 Start by drilling out the original mounting holes on your rod holder with the 1/2inch drill bit
Go from this: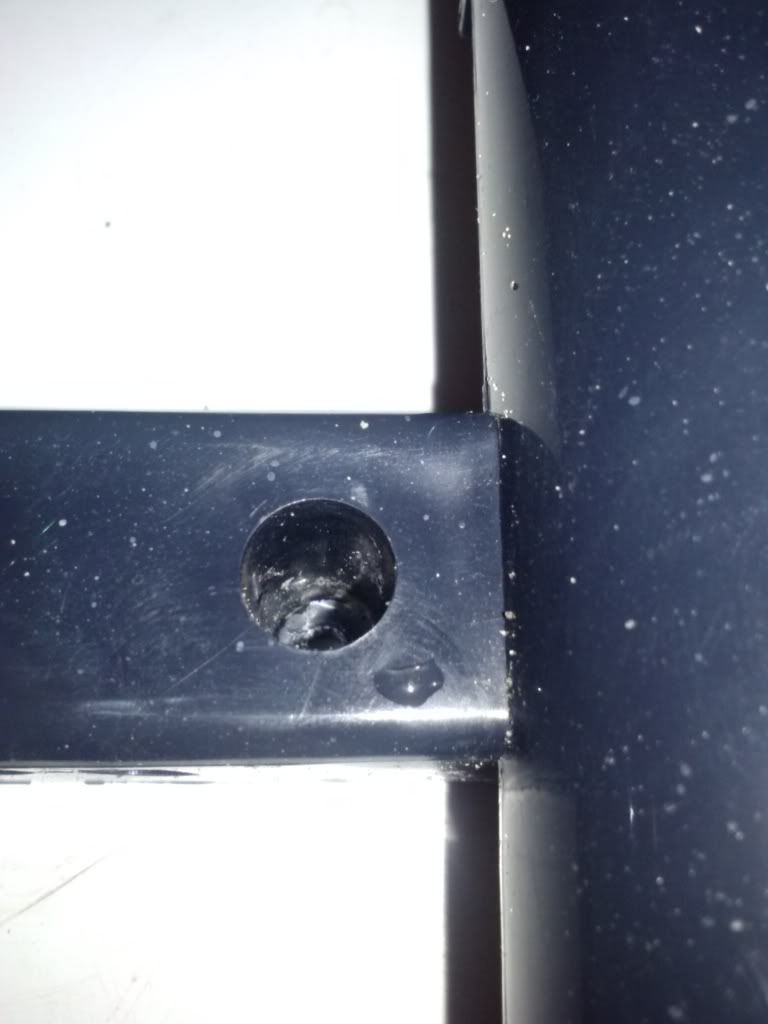 To this: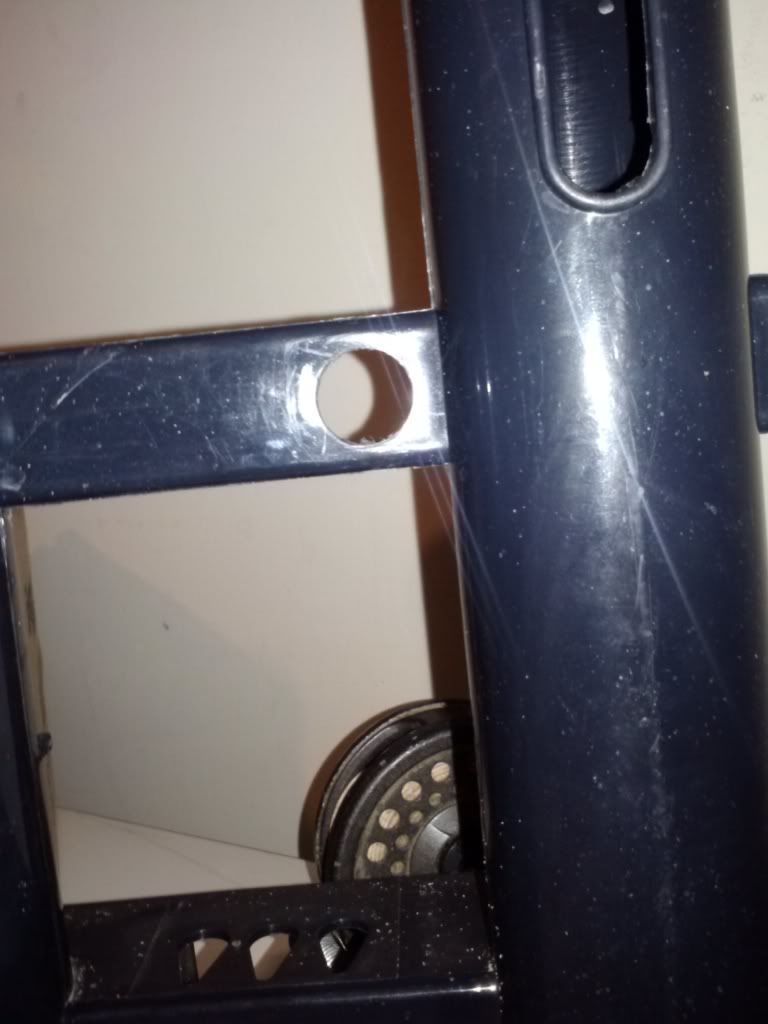 Next slide your carriage bolts into the truck rail at the same distance of your mounting holes. the head of the 1/2inch carriage bolt slides perfectly into our bed rails. then add a washer and a nut to secure the bolt into the rail. theres no need to tighten more than finger tight.
Next put your rod holders on by putting the end of the carriage bolt into the half inch holes you drilled in your rod holder and finger tighten bolts over the ends.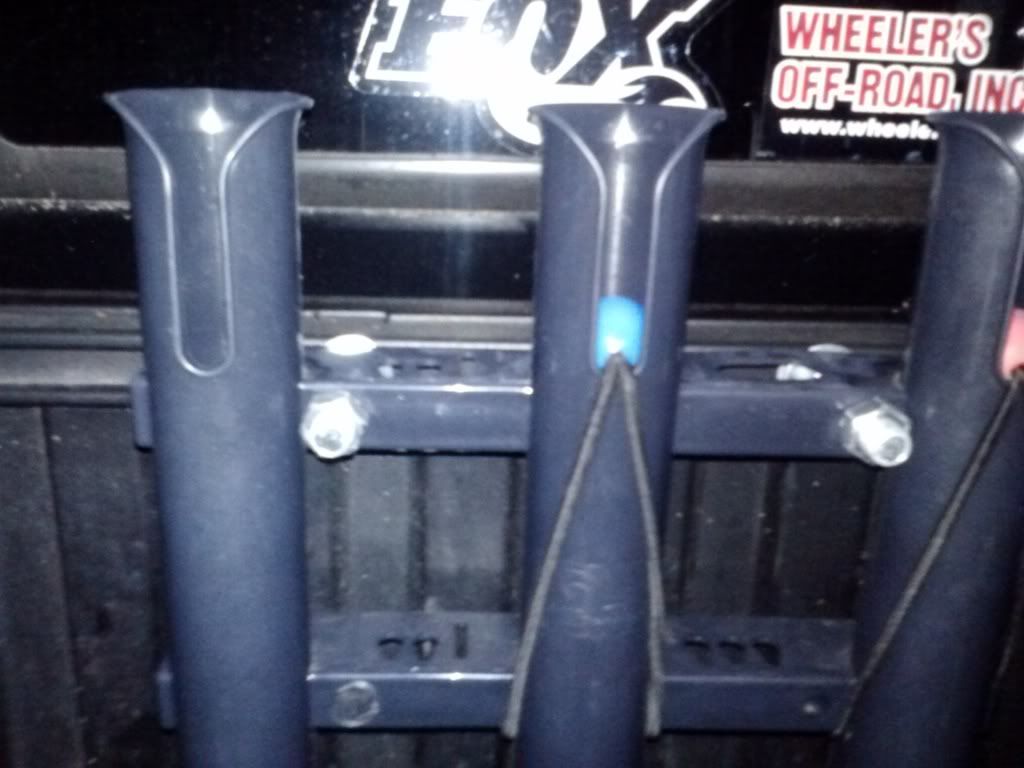 I know the pictures aren't the best and ill add better pics when i get the chance.
questions comments or concerns?