I caught this little guy in a creek last weekend. I really don't know what it is. Thought maybe a smallmouth bass at the time but the tail is more pointed. I suppose he is some kind of trout but had no speckles and no other colorings. I was fishing in North Central Pennsylvania.
Any other ideas: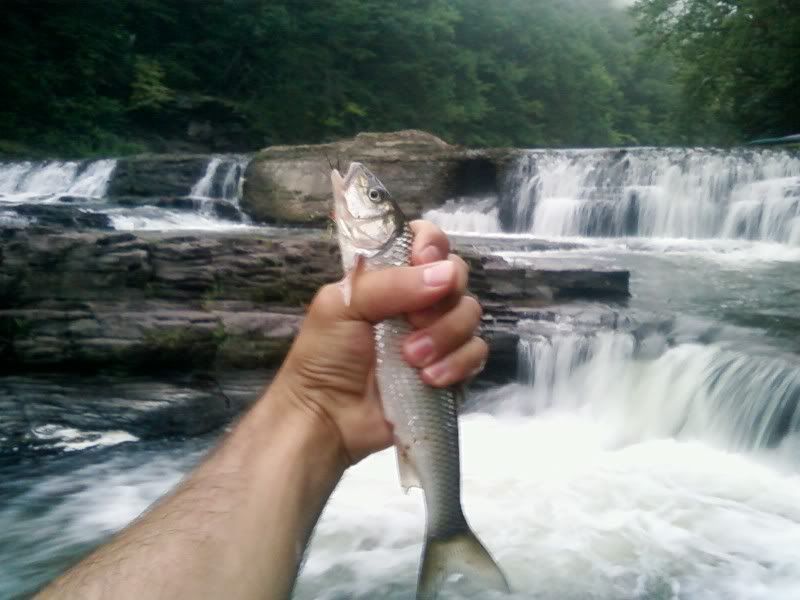 And I did catch a bass in this stream: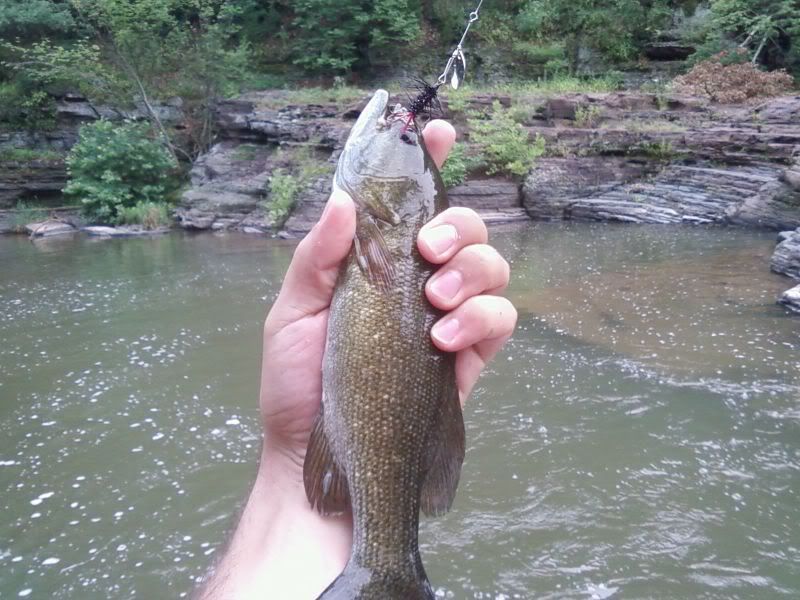 And this was my prize catch of the day. A fat Brook Trout: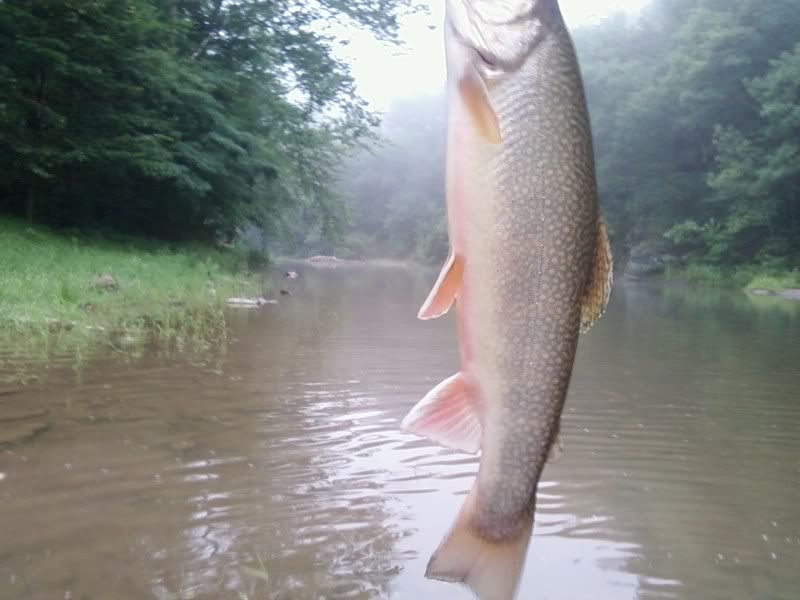 If anyone else has pictures of fish you can't name...post 'em here!