I went fishing over the weekend and landed some nice fish including this 8 pounder. Caught her on a chug bug in about 2-3 feet of water. The big fish were real shallow. There were 4 of us fishing and I think I caught the deepest fish in about 7-8 feet of water. The bass fishing is on in Texas right now. Agressive bites and active fish make for fun times.
Buddies 5+ pounder caught on a chatter bait.
Another buddies 5+ pounder caght on a 4" senko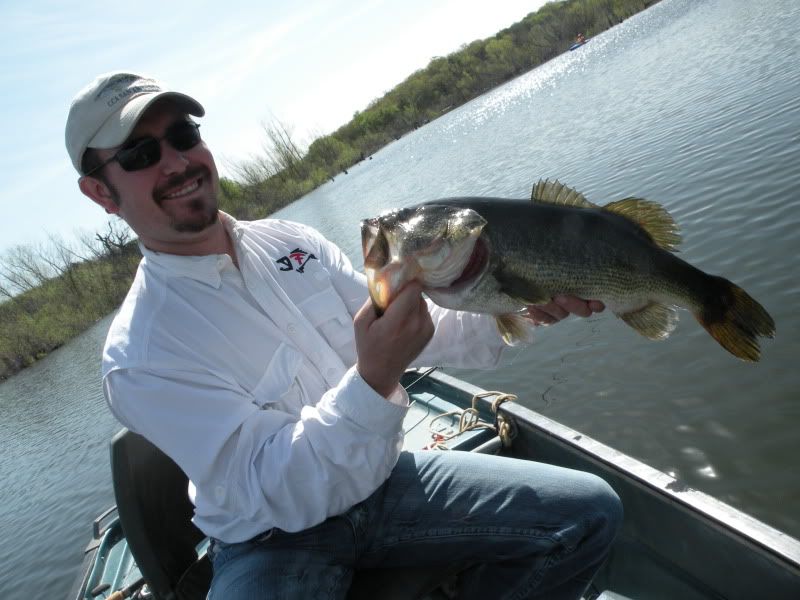 Caught this 7 pounder in February on a cold afternoon. Caught her on a Bomber Long A in 8-10 feet of water. She hit like a ton of bricks. Didn't even have a hook in her, she had that long bait wedged in her mouth from top to bottom.