Got a pair of Toyota all weather hexagon mats for 05-11 double cab taco's w/ 2 holes for retention clips.
Price: $50 + shipping.
(Correct me if wrong I believe they go over $100 new)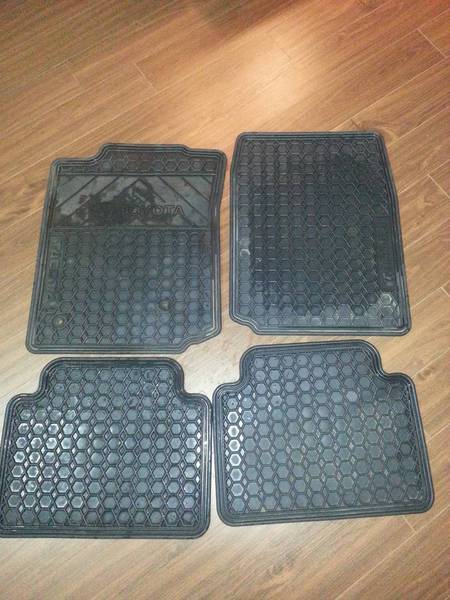 Like new with new holes or rips, will clean good before sending. I was in a hurry to take a picture so I just rinced them and didn't wait for them to dry completely...
Reason for selling, bought
WeatherTech's
.
Will wait about 2 weeks before putting into the general 2nd gen marketplace.
Thanks for looking!