OME 886 Coil Overs and All Pro UCA's like the title says. And rear OME shocks. Fits 2005+ Tacoma.
All pro flip kit. Brand new. Never used. Still in the store cellophane.
2˝" lift with bumper, probably a clear 3" without. Mated with the All Pro UCA's gives fantastic articulation if you delete your swaybar.
Why go OME with new UCA's? Ability to clear 33" tires. Better mall crawling. More bitches. I had no kids before the lift. Now I have two kids. Bam! Causation.
Why am I selling? Long traveled my truck and went Walker Evan all four corners.
Since I'm obligated to provide pictures of the product, here you go.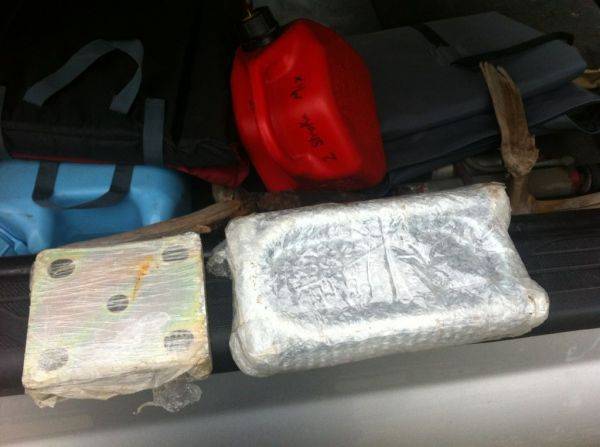 Uniballs are two years old with maybe a years worth of actual driving on them.
Buy only from the best.
This guy right here.
I'm thinking $650 OBO for the whole lot should suffice. Brand new OME will run you about $600 and another $650+Shipping for All Pro UCAs. Flip kit is $60USD+Shipping. Brand new. Not including shipping, duties and whatever other rape charges UPS, FedEx or Canada Post decides to put on your bill that day.
Save $600+. Buy my stuff!
Parts like myself are located in Calgary.
Edit Mk.II:
So I'm receiving a number of PMs regarding splitting this up.
So here's the pricing of splitting it.
AllPro UCA's
-
$450 OBO
. These are $650 brand new not including shipping.
OME 886 coil overs and rear Shocks
-
$250 OBO
. Something like $350-400+ brand new not including shipping.
AllPro U-Bolt Flip Kit (Brand new, never installed.)
-
$50 OBO
. $60 brand new not including shippping.
These are all OBO. Shipping is on your dime, however I will not screw you on it. If it says $13 I'll round it to $15 so I can buy a cup of Timmies while I carefully package your new parts. This isn't
ebay
and I won't sell them for $0.03 with $400 shipping charges.
So shoot me your best offer and we'll wheel and deal. I'm flexible on the prices, but I'm not going to fuck myself over either. (Ergo, asking if I'll sell the UCA's for $150 will get you a response of PFO.)