Female Doberman Pinscher
1 year 3 months old
Up to date shots, not spayed, good with kids, very loyal loving dog.
We have to get rid of her because we just had a baby and it's hard to find time to take care of her and give her attention.
Mostly black with some brown.
She goes by the name "Bella"
We're looking for a family home with a yard to take care of her and love her.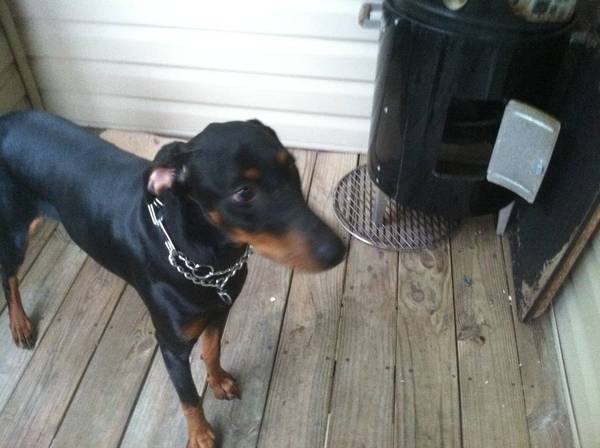 This is my roomates dog, that's the post they put on craigslist.
PM with interest.