built by Steve Page at Clinch-River Woodcraft
http://clinch-river-woodcraft.com/
Clinch River Woodcraft, Craftsmen Who Design and Build Reclaimed Wood Furniture
Clinch River Woodcraft designs and builds quality, custom furniture from salvaged wood, reclaimed wood, salvaged furniture and recovered wood from demolished barns. From farm tables for your kitchen to rustic wood furniture for your bedroom, you can find it here. If you are looking for particular piece of furniture to go in your home we can help. We will custom build any wood furniture you'd like to your exact specifications or use our designs to create your own family heirlooms. We also offer uniquely designed end tables, coffee tables, pie safes, accessories and beds as well Each piece is meticulously handcrafted and constructed using select woods chosen to complement each other in texture and color. We will also customize the finishes on your handcrafted piece to match existing pieces in your home using only the highest quality coatings and finishes. Our furniture is attractive, functional, and built to last for years to come. Each mark, ding or dent it gets with years of use will be a memory of some good occasion with family and friends.

A Family Tradition
My granddad, Jeffrey Curt Page, began our family tradition of furniture building in his home shop in Paragould, Arkansas in the early 1900s. Using reclaimed wood from his construction and carpentry projects, he handcrafted dressers, night stands, tables, children's furniture and toys. I now use many hand tools that were once used by my granddad and dad and am proud to carry on this family tradition of fine wood crafting.
Here are photo's of the most recent project: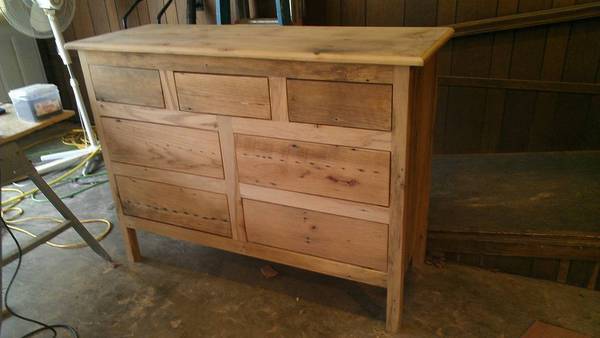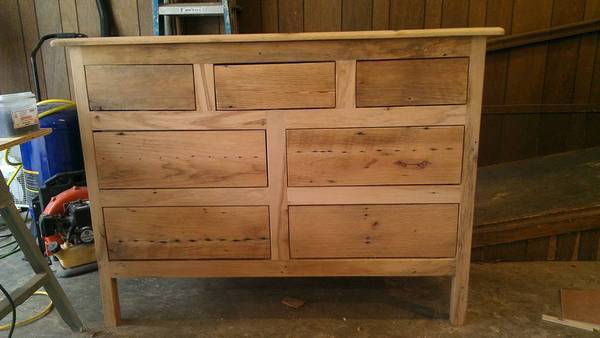 Please go to the website and look through the Gallery for more quality woodwork.
If interested please contact my Father at:
Steve@clinch-river-woodcraft.com
Thank you for your time and happy wheeling!