WASR Romanian G-Rifle (AK47) imported as kit. Professional re-assembly, completely polished internals for a smooth action. 7.62x39 Caliper. Most numbers matching (front trunnion was damaged when recieved and was replaced). This is a very nice gun that shoots extremely well.
-Nodak Spud reciever
-Tapco G2 trigger assembly
-Original Wood furniture included (not refinished)
-Original cleaning kit inside the stock.
-ATI strikeforce composite package (adjustable side folding stock, foregrip, and pistol grip)
-(2) 30 Rnd magazines (1 steel surplus, 1 Tapco Poly)
-(1) 10 Rnd Tapco Poly mag
-(1) 75 Rnd drum
-Sight Adjusting tool
-(250) 150 grain FMJ rnds
-sight rail for above the dust cover (mounts to reciever rail)
Since I have to put a price I will say
$1500 OBO
with everything but I really want to see what trade offers there are. I would consider other firearm trades (AR22), tires 39"-40", 8x6.5 beadlocks in a 17" variety, let me know what you have. I will ship to an FFL, but you cover all costs. FTF in northwest indiana is a possibility as well.
Before Assembly:
Assembled "stock":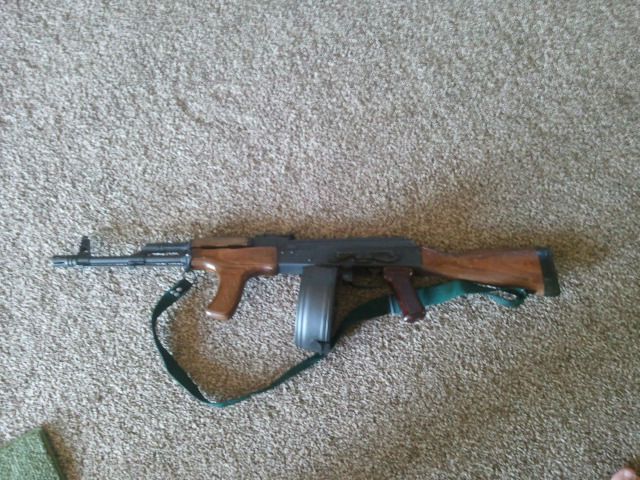 As it sits now: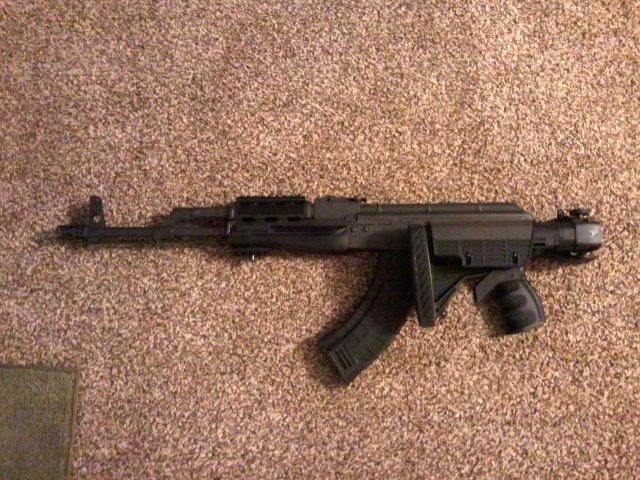 The drum: