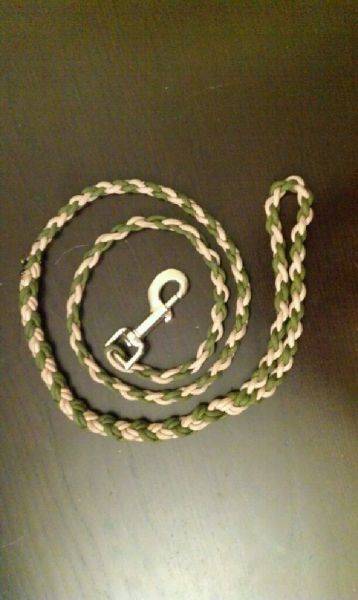 this was my
prototype
leash, the anchor is a little bigger than should be and at one point the design wraps wrong.
The leash measures about 4'1" from tip to tail.
Handle is back braided for extra strength.
This is made out of legit 550 paracord military grade, I did a lot of research before buying.
I have gotten many compliments out of my leashes.
For
15$
this thing will be at your door. (15$ includes the paypal fee & shipping.)