This is a Feeler thread to see if there is any interest.
Reluctantly I am putting up for sale my 1982 Honda CX500TC (Factory Turbo 19PSI). Unmodified from stock. It has 19,000 miles on it. I have had this bike for about 10 years and it has been the prized bike in my collection. They made less than 6,000 of these. A shoulder injury resulting in 2 surgeries is preventing me from riding 2 wheelers comfortably anymore so that is my primary reason for selling. I would rather someone get some enjoyment out of her than to sit in my garage. The Bike is located in Telford TN. Clear Clean title in hand and antique TN Tag. Never wrecked or dropped. There are some minor scratches here and there. And if you are familiar with these bikes there is a small crack in the Turbo exhaust side plastic. Very few cosmetic issues for a bike this old. I would rate this bike an 8 out of 10. These sell in the range of 4 to 12k depending on condition and mileage. I would entertain offers around 6k Heres a few pics: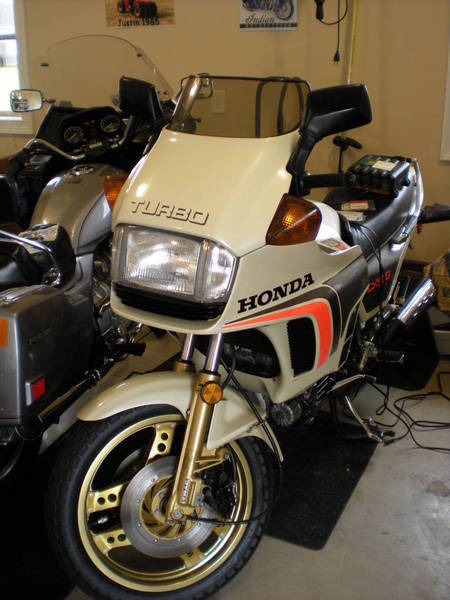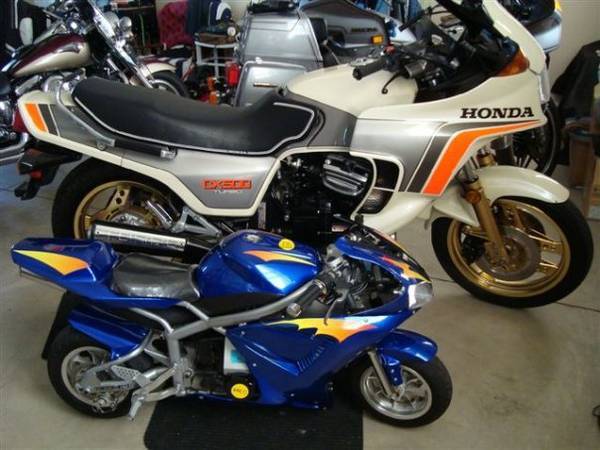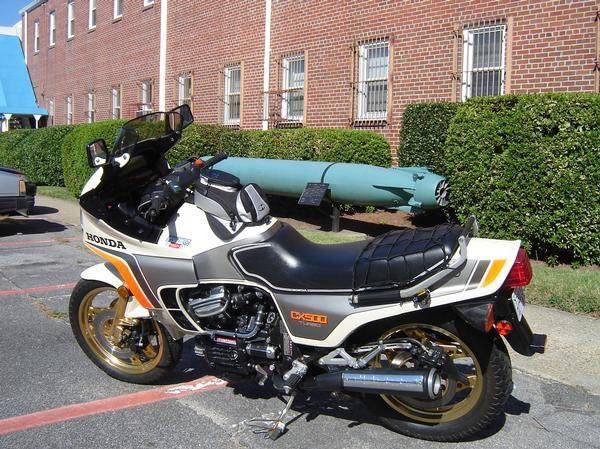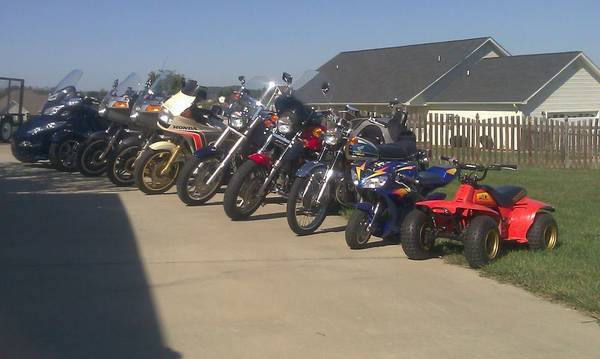 From Wiki:
The CX500 Turbo was released in 1982. The CX500 Turbo (also known as the CX500TC) was only produced for the 1982 model year. It was superseded by the CX650TC (CX650 Turbo) for the 1983 model year, which was itself discontinued the same year. It had a complex for the time, programmed fuel injection system with redundant fail-safe systems working in tandem with a separate ignition system. Electronic system failures were reported to the driver through two dashboard displays: an issue with the fuel injection system would light a "Fuel System" light on the dashboard and an issue with the ignition would flash the "TURBO" indicator.
The CX500TC powerplant was based on the water-cooled V-twin with four pushrod-operated overhead valves per cylinder configuration used in the CX500 introduced a few years earlier. The engine case was retained nearly intact from the original CX500. The turbocharger, at peak boost providing approximately 19 psi boost nearly doubles the power output of the engine. The engine case is one of the few items carried over from the original CX500 to the Turbo; the suspension, brakes, frame and fairing all differ significantly from the earlier CX500, though the Pro-Link rear suspension and TRAC (Torque Reactive Andi-dive Control) were used on subsequent models.