I bought these two lenses a couple months ago because I just got into photography. Between these two and the one other lens I have (3 total) I have only taken about 1,200 photos so my guess would be that these two have taken around 300-400 each. Just about brand new.
Again they are:
Nikon 18-55mm f/3.5-5.6G VR
&
Nikon 55-200mm VR AF-S f/4-5.6G ED
just to be thorough.
Good beginner to intermediate lenses. If you're thinking about starting out in photography you could buy a body only and these two lenses and have a wide range covered. Reason for selling is just that I'm growing and enjoying photography very much and have found other lenses that suite me better.
Sorry for the quick cell phone pics, but here they are: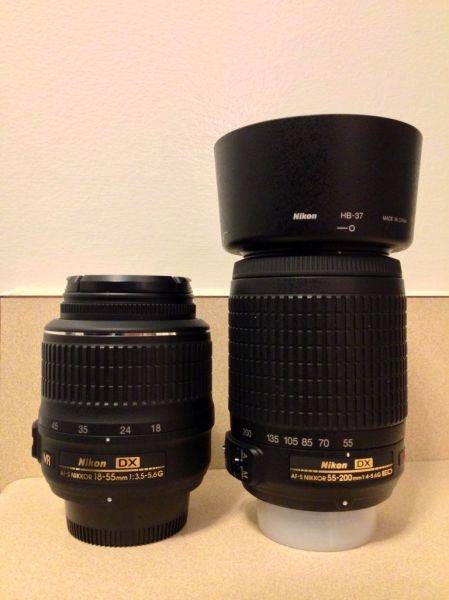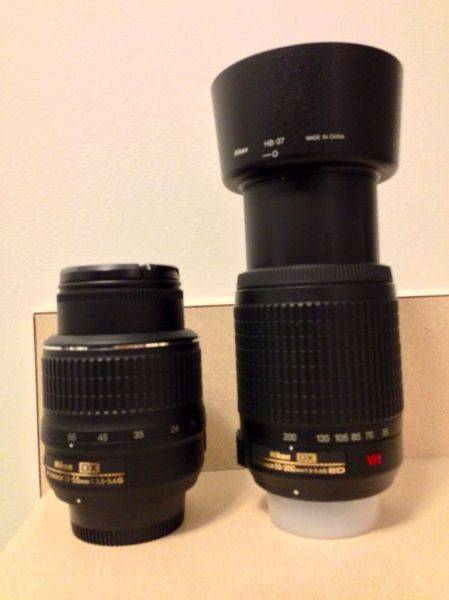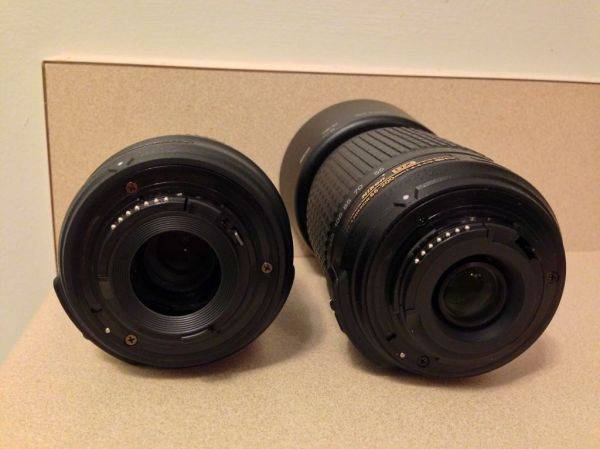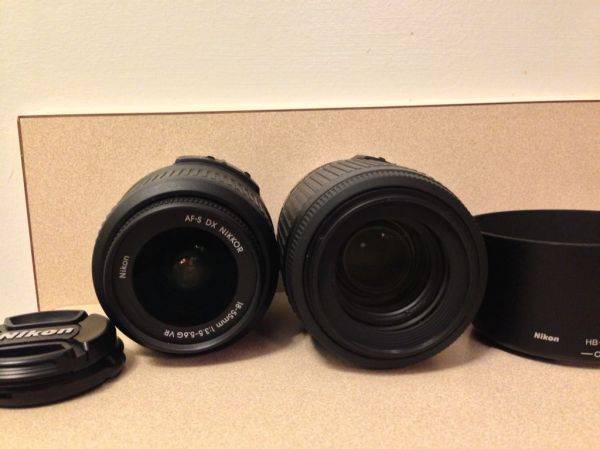 18-55mm, $120 local, $130 shipped OBO
55-200mm, $105 local, $115 shipped OBO
Both lenses together, $215 local, $230 shipped
I would really like to sell these together as a package so offers to buy both will take priority. If anyone is in between Lincoln, NE and Aberdeen, SD I can meet you near the Interstate and save you shipping. Thanks for looking.