Sold!
Selling 2 magazines.
Selling as a pair.
Paid $20 each plus shipping.
Want $40 for the pair shipped USPS. I do not want to separate.
They are, as far as I can tell, the 2 magazines I never used.
PayPal gift accepted as payment.
Message here for quickest response.
Pics.
The followers on these are clean as can be.
I have a total of 4 of these mags, 2 black, 2 FDE. (Keeping 1 each)
I'm selling you the -from what I can tell- 2 magazines that were unused, never loaded.
They have very mimor rub marks from sitting in a pouch with other magazines.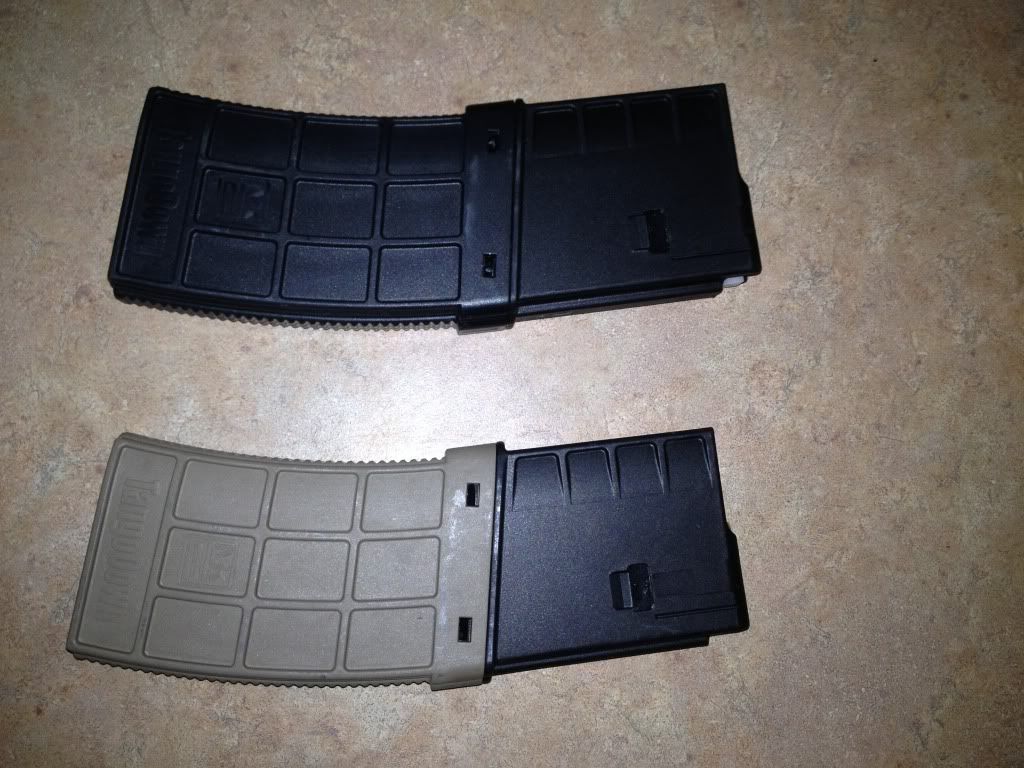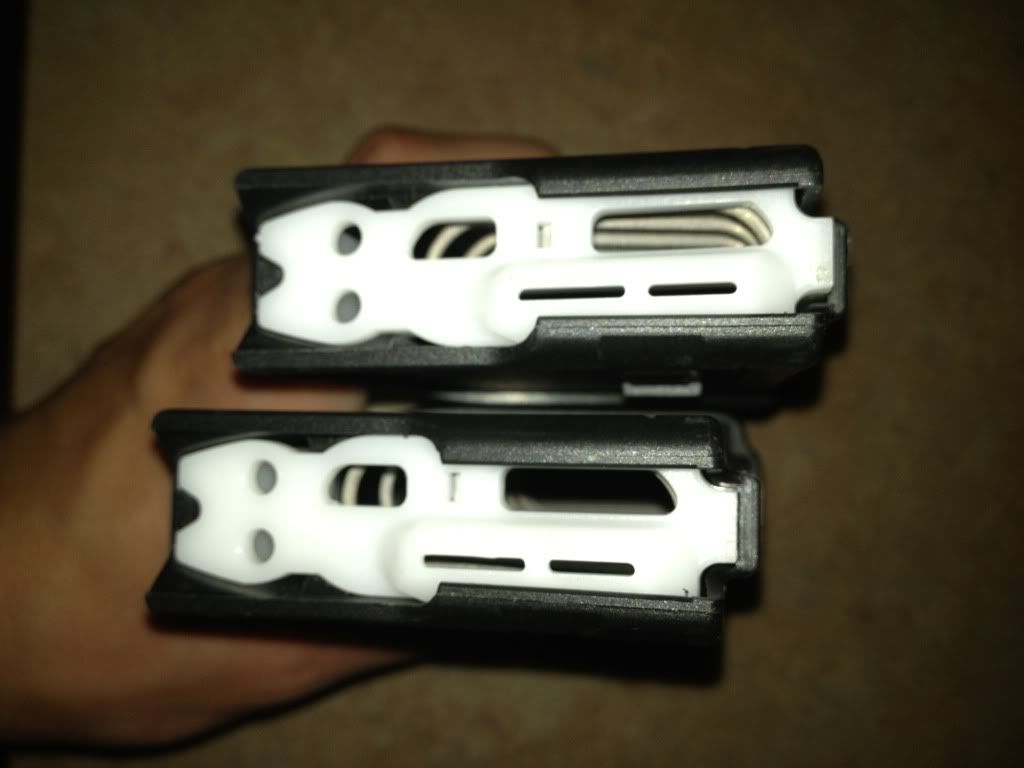 Thanks for looking.