I bought this thing hoping I could charge my ipod touch 2g in my car....no go.
It is supposed to be good for:
iPod 3rd, 4th, 5th Generation
iPod 6th Generation (80 and 160GB models made prior to September 2008)
iPod Mini 1st and 2nd Generation
iPod Nano 3rd Generation
iPod Touch 1st Generation
iPhone 1st Generation
I took a chance and lost. The computer charger works, just not the other 2.
AC charger
Car charger
firewire/usb charger.
here is a factory picture: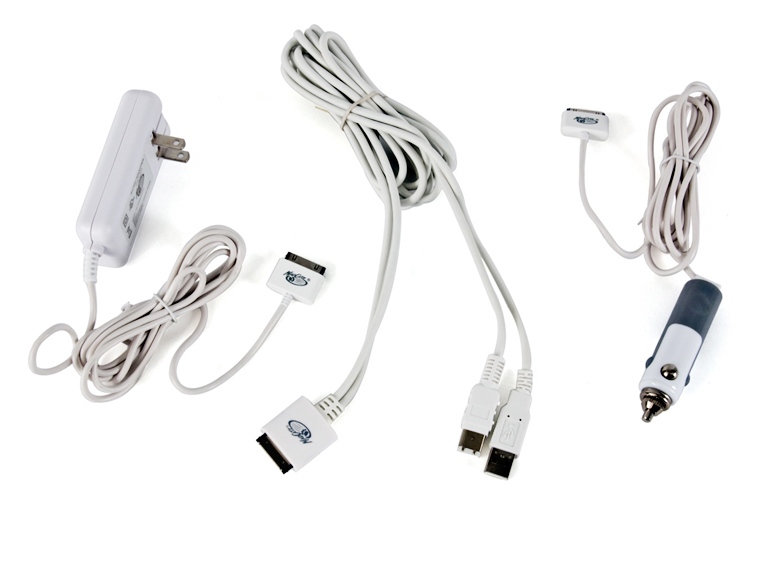 I don't have the packaging anymore, but I obviously never used it. I would like $10 shipped for it!