For sale is a Hobart 140 mig/flux core welding machine. Has spool gun and controller so you can weld aluminum and stainless with it. All you need is a gas bottle for mig welding. Machine is $500 new, Spool gun is $200 new and controller $270 new. This is about $970 new, will sell this as a package for $550.00. Will include two 1lb spools of .030 aluminum wire, about 7-8 lbs of flux core wire and some spare tips I have. All of these are about 3 years old and work perfectly. This is a great set up and will provide all of the welding needs for your truck projects. I have a new Tig machine showing up next week and need to make room.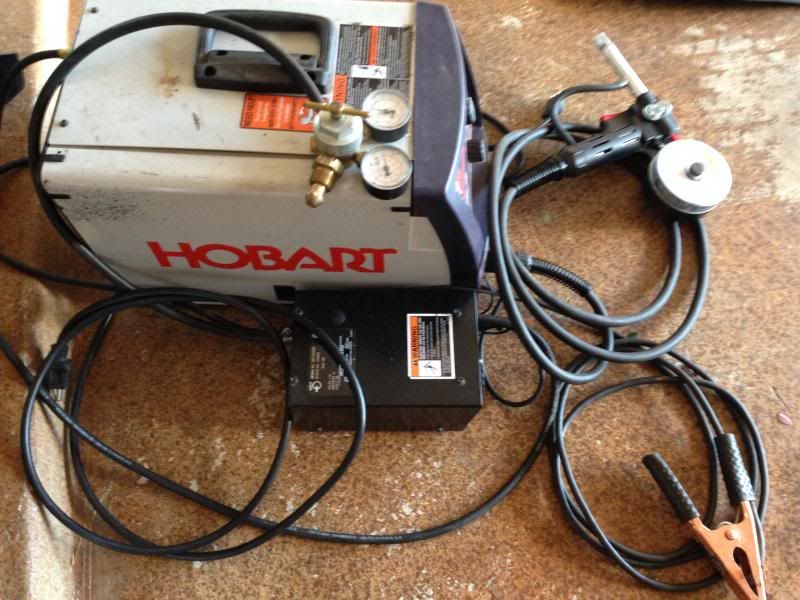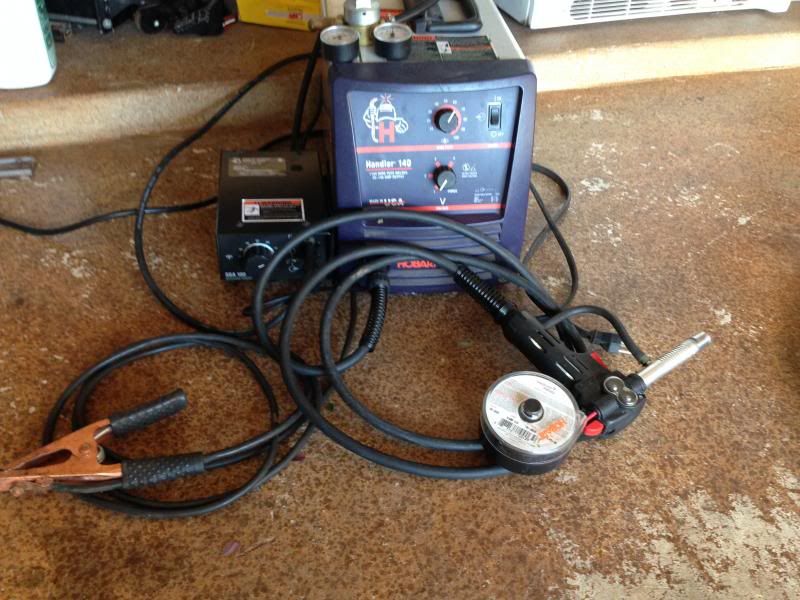 The Hobart Handler® 140 is a compact wire-feed MIG welder designed to run on 115V household power. The generous operating parameters allow you to weld thin gauge steel (24-ga.) up to 1/4in. steel plate. The Handler 140 is easy to set up and runs flux core steel, solid and aluminum wire. Plus it is extremely versatile and perfect for the welder who wants to work on auto body, household repairs, or even heavier farm projects requiring extra power. This tapped voltage unit gives you the best possible power and arc available while welding. And with a powerful lineup of new and upgraded features, you can expect more performance than ever before! Comes ready to weld with or without shielding gas; no additional kits are required.
Amperage output: 25–140; 20% duty cycle @ 90 Amps, 19V
All new industrial cast aluminum drive system replaces the old drive system to add exceptional strength and durability for even more dependability
5-position voltage control selector adds a smooth, stable arc at all welding thicknesses
The new and improved heavy-duty ground clamp is made from thicker material, offering improved contact points and a wider jaw opening
Built-in contactor and self-resetting thermal overload protection
Quick-release drive roll system for easy wire changes
Convenient built-in storage area provides at-the-ready access to spare contact tips
Includes gun, built-in MIG gas solenoid valve, dual-gauge regulator, gas hose, 10ft. work lead, 8in. wire spool adapter and more
Weld Thickness (in.) 24-ga. up to 1/4 in. steel
Clamp Cable Length (ft.) 10
Regulator and Gas Hose Included Yes
Shielding Gas Required Optional
Welding Wire Diameter (in.) 0.023 – 0.035
Power Cord (ft.) 10
Volts 115
Amps 140
Duty Cycle 20% duty cycle @ 90 Amps
Mig Ready Yes
Wire Feed Speed Control Yes
Weldable Metals Steel, aluminum, stainless
PLASMA CUTTER HOBART AIR FORCE 400
This is a super handy tool to have in your shop. super handy for cutting steel, stainless steel and aluminum. Retails for $900.00 new, selling for $650.00.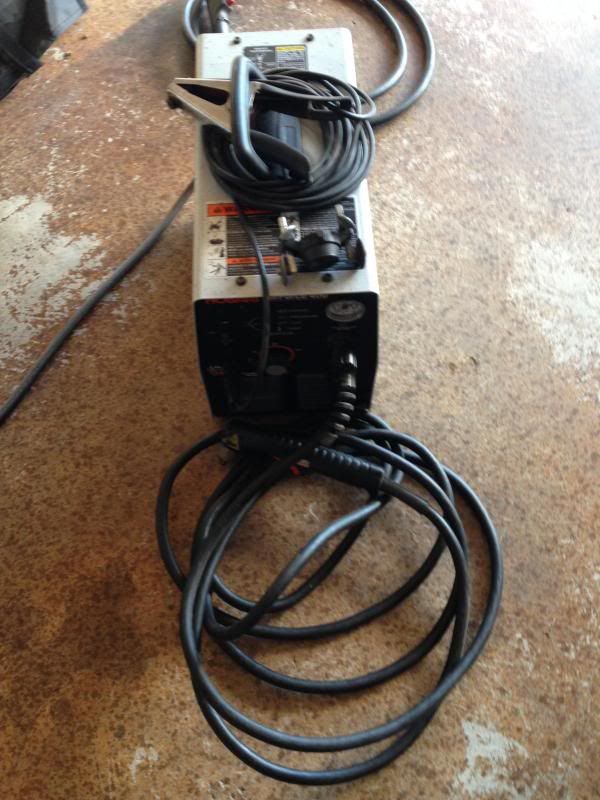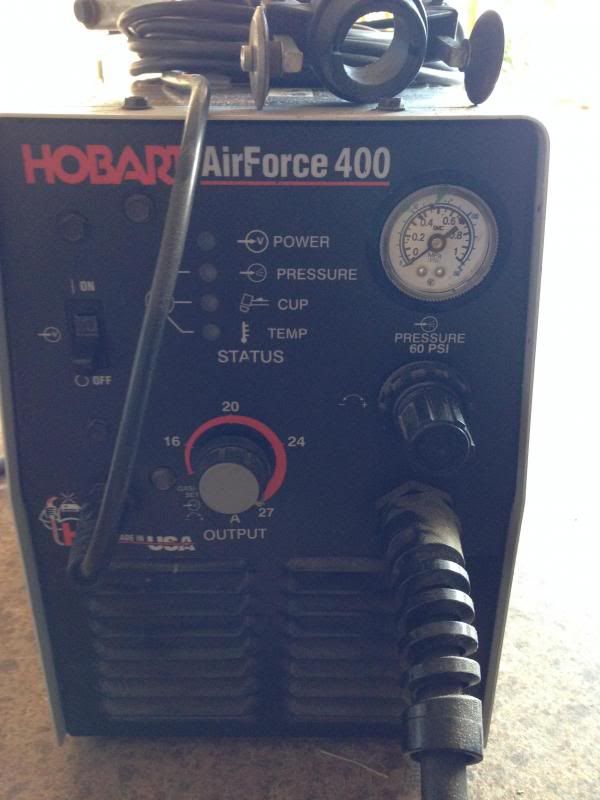 The AirForce™ 400 is an economical plasma cutting system for all conductive metals. Solid-state design and reliable technology pack a lot of performance into a very portable package. This power source adapts to your work site by operating from either 115 or 230 VAC power.
Rated Output at 35% Duty Cycle 27 A at 90 VDC
Max. Open-Circuit Voltage 288 VDC
Amps Input at
Rated Output, 60 Hz 115 V 28
230 V 14
kVA 3.3
kW 3.2
Plasma Gas Flow/Pressure 4.5 CFM (129 L/min) at 60 PSI (414 kPA)
Dimensions H: 12 in (305 mm)
W: 8 1/2 in (216 mm)
D: 16 in (406 mm)
Located in Houston Texas. I can do a package deal if you take it all I will do $1000.00 total. Will only break up the welding stuff if some one buys the spool gun and controller together before the machine is sold. This is a great deal.
Glenn
__________________