I always try here first, because TW is good people.
This is a Standard Dot set for the Glock pistols. It is a standard dot tritium front sight and a tritium stripe rear sight. I bought these new and had them on my Glock 19 for about 2 years. I removed them recently and they are in great shape. They do show installation marks but are in very good condition overall. Front and rear sights are bright.
Here are the specs from the manufacturer. They fit almost all Glocks but check the site for the long list of specific models.
https://www.xssights.com/Detail.aspx...93228&CAT=8322
$120 new, I'll take
$55 shipped
to the ConUS. I gladly take USPS money orders or PayPal.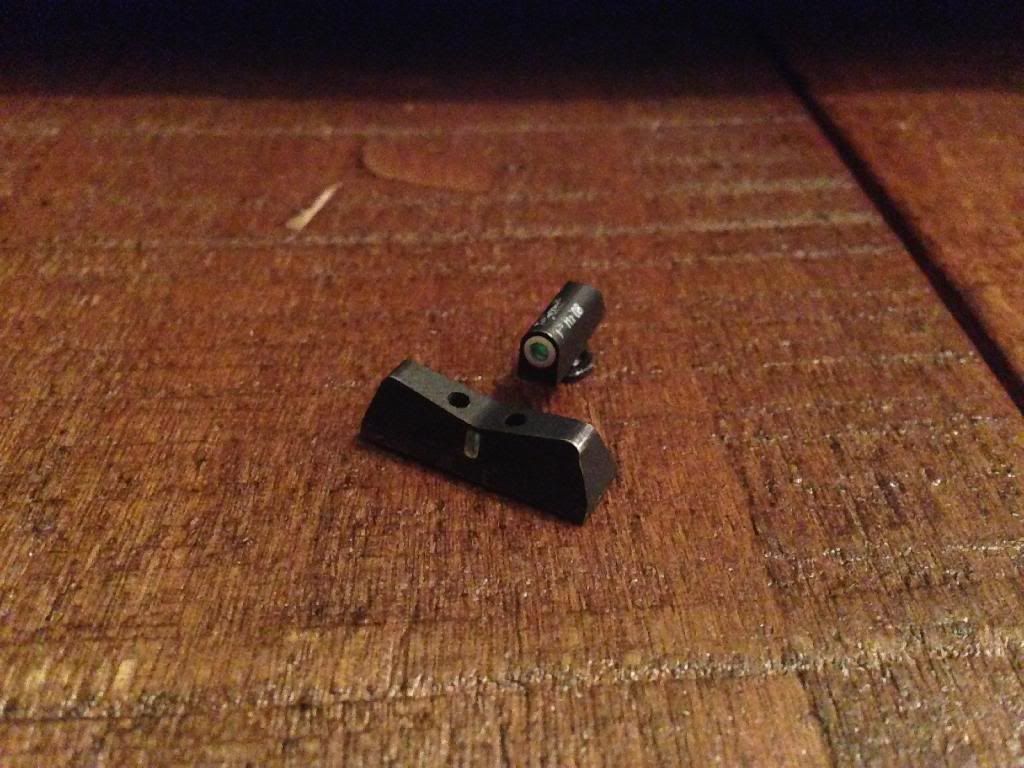 Tried to get a photo in the dark, this was as good as I can get. Know they are as bright as any other night sight set, if not brighter. Trijicon produces the vials and they are the industry leader in night sights.