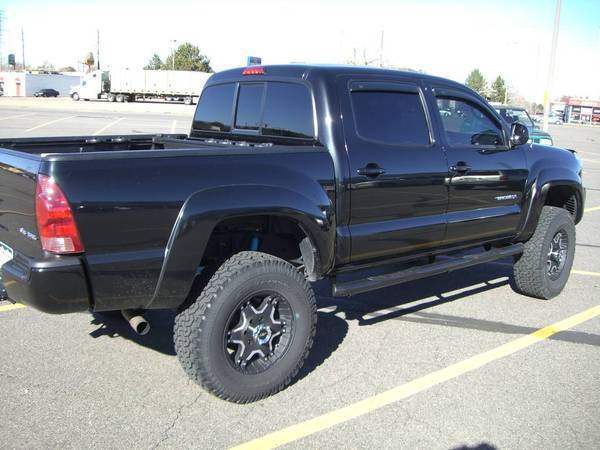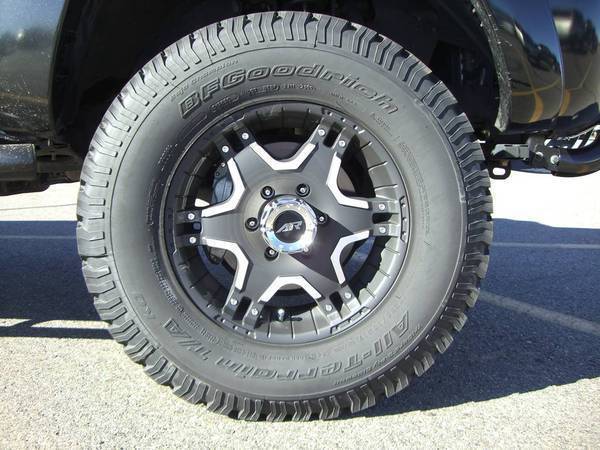 It is killing me to even post this ad, but baby #2 is coming and Dad is sacrificing his "baby."
Exterior is nearly spotless, only 2 tiny door dings. Interior is one of the cleanest ones you will see.
Only 34,500 miles. No performance mods.
A few aesthetic mods:
-2 inch spacer lift gives it the perfect height
-American Racing "Tactic" wheels in matte black and machined silver. Installed 11/23/09.
-BFG All Terrains, 285/70/17. Also installed 11/23/2010. Only 7,000 miles used on a 50,000-mile tire.
-Westin Bull Bar with headlights. (Two extra switches wired for your next mods.)
-Westin step bars
-Toyota Billet Grille
-Bed Extender
-Carbon Fiber dash kit
-Console around the stereo/CD player has been painted to match the color of the exterior paint
-Dark window tint
-WeatherTech all weather floor mats/ liners
-Rain guards on all four windows
-The Sport decals have been removed, I have Sock Monkey Sport decals in black & gray with mountains in the background.
None of the mods are that extensive, but I get comments on this truck everywhere I go, it is sharp.
30,000 mile maintenance done in March of this year.
I would like to get $27,000. 34,500 miles has got to be one of the lowest mileages out there. I see other posts of people offering advice on where to price their trucks for sale, so if you think $27,000 is unrealistic, let me know. Thanks-