This is my Big yard sale thread. Some of these parts are from my old truck some from the new truck and some that I bought for my old truck before I sold it. I would like Local sales but willing to ship on your dime. If bought through paypal fees will be added to price.
New in Boxes - OEM Spark plugs for 2nd Gen V6 -
SOLD
New In Box - Mobil One Oil Filter - $8
OEM Leaf Springs (Non Tsb) 15k mile on them - $100
Used FOA 2.5x18 smooth Body shocks (
These will not fit a stock truck a bed cage is required
) - $230
KC Hilights
with Brand new never used 55w HID kits with 4300k bulbs. (2) Pencil Beam (2) Fog Beam. First rings have been painted red can paint black - $200 Shipped
(4) 16's Mojave Teflons with BFG ATs mounted on them. 285/75/16. Rear two have more tread front are fair. - $700 Local only for now.
Icons Extended Travel, Purchased in August of 09 from
SDHQ
15k miles -$860 shipped
17x8 Procomp 7089, 4.5" BS 0mm offset, perfect for 285s. Needs 1 new center cap ring. Has some scratches on the outer lip only. Comes with a set of worn KM2s -$400 Rims only $540 with TPMS and worn tires, local sale or pickup only.
Rim 1
Rim 2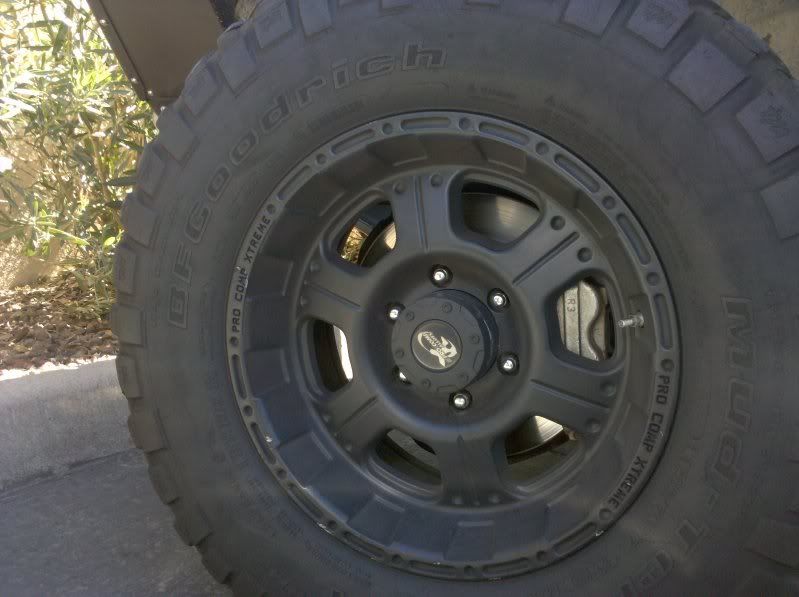 Rim 3
Rim 4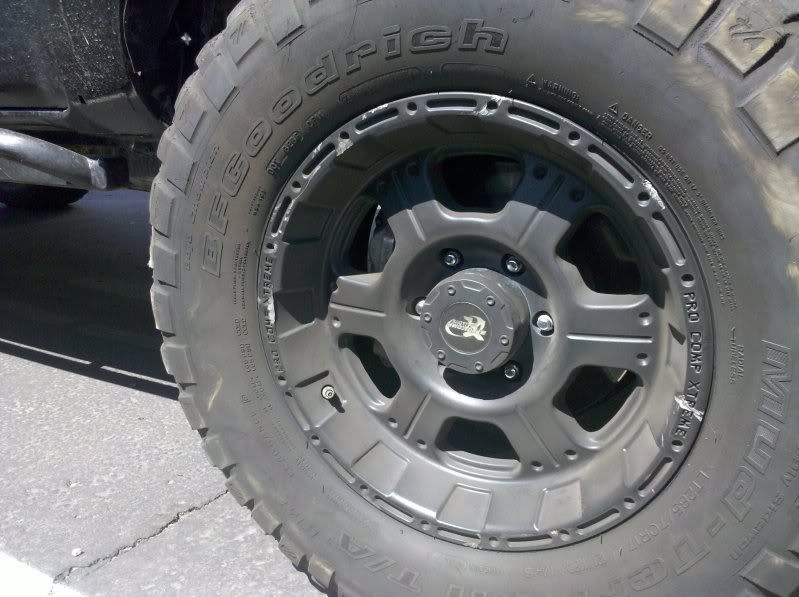 Also Brand new never touched the ground BFG Km2 mounted on a Stock 17" Spare and have TPMS in it - $260 Local only also