These parts all came off my 07 DC TRD 4X4 Tacoma. All the parts are basically new and have been sitting in my garage all boxed up. I say they are like new because I special ordered my truck from my dealer, when the new truck arrived I had my dealer install new shocks, front and rear springs, etc. These parts never received more than 15 miles on them. The only exception is the rear TSB spring packs, these were recently traded for my OEM pack at the dealer. They were installed and driven 300 miles while I waited to have my new Deavers built. Then they came off, they are basically new.
I am located in Las Vegas and would prefer to deal locally to avoid the shipping. If you want them shipped to you, we may be able to work out a deal if you are willing to pay for S&H. I will deliver within 20mi of 89149.
05-10' OEM Upper Control Arms: $50.00 or BO.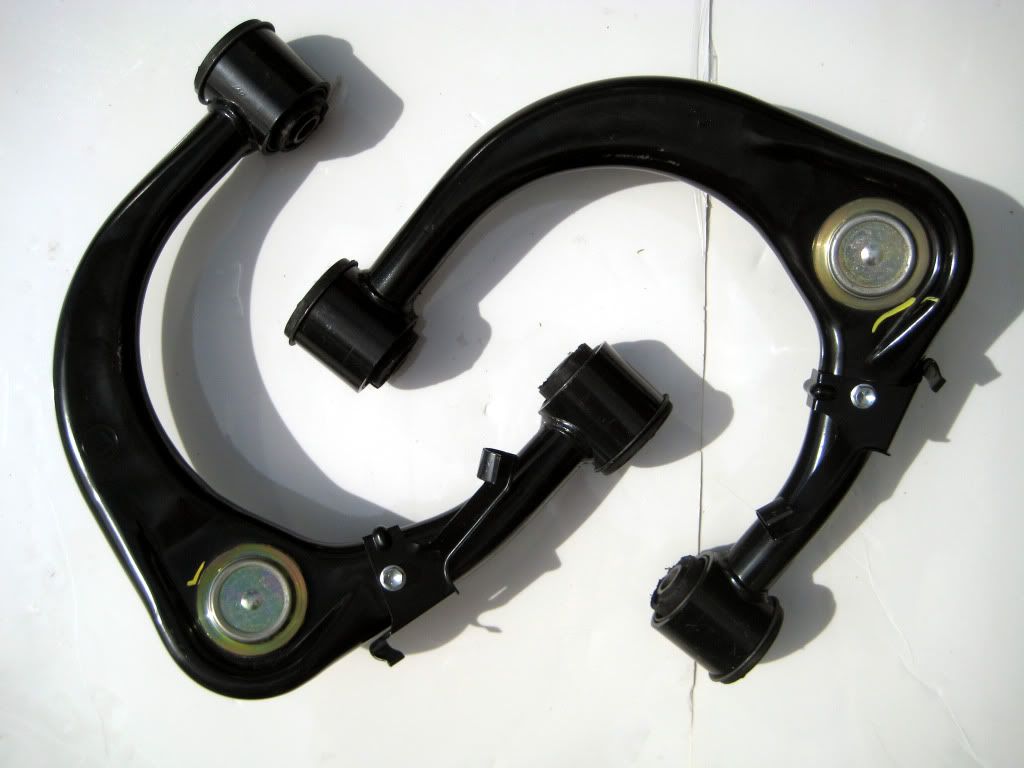 05-10' TSB Rear Springs - 4x4 DC: $145.00 or BO.
SOLD

05-10' Front and Rear OEM Mud Flaps - 4x4: $80.00 or BO.
SOLD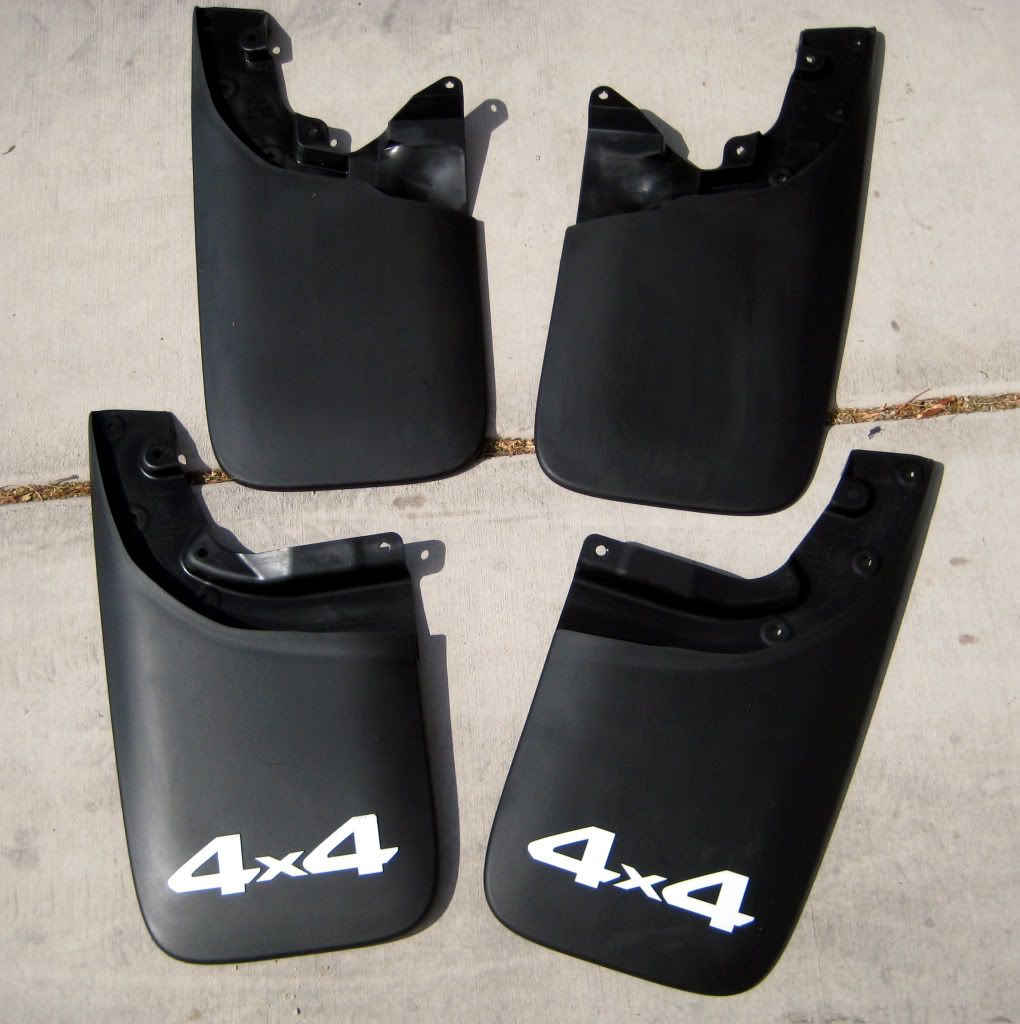 05-10' Rear Bilstein Shocks- 4x4 DC: $50.00 or BO.SOLD

05-10' Front Bilstein shocks and TRD Springs - 4x4 DC: $140.00 or BO. SOLD
05-10' TRD OEM Alloy Wheels: $200.00 or BO.