2008 toyota tacoma trd off road.
SOLD SOLD ALL SOLD...CAMPER TOO
44,000 miles
6 speed manual transmission/black/trd
6 disc cd changer and ipod adapter
All oil changes documented and receipts. All other work I also have the paperwork for. I took very
good care of this truck and it has been my baby. This truck has never been off road for the purpose of off road.
It has been through light mud when necessary to get to a camp sight a maximum of 5 times. She has been a street queen
for me. It has some minor scrapes on one of the fender flares(thanks to my brother and a wall)
Feel free to ask any questions
Modifications:
Tail light guards
3 in
toytec
ome lift
American Racing Chambers wheels 16x8
BF Goodrich All Terrains 285/75/16 (33's)
Bug Gaurd
Blacked out headlights
Custom Grille and original also
Hi lift jack
All weather floor mats
Custom mag light holder
Hella 500 black magic lights behind the grille
23,500 takes it! I need to sell fast.
24,150 with shell. Sorry guys i need the cash.
A.R.E CX Shell
Surco Roof Rack
on rack:
Hella 500's
Shovel mount (i'll throw in the shovel) hah
highlift mount
TITLE IN HAND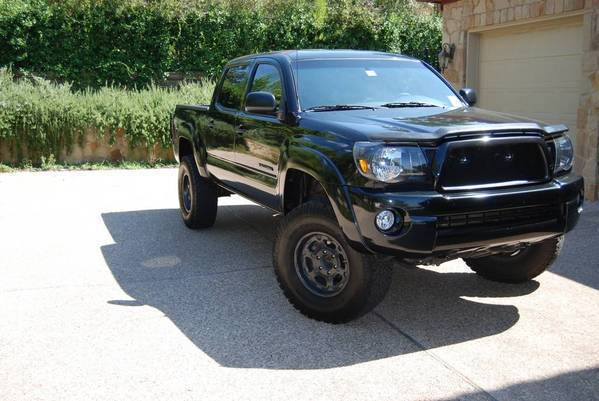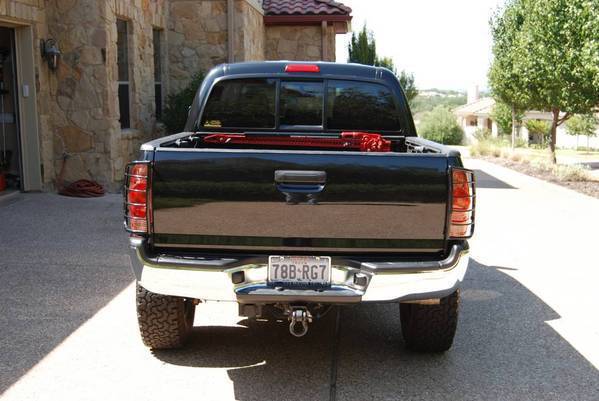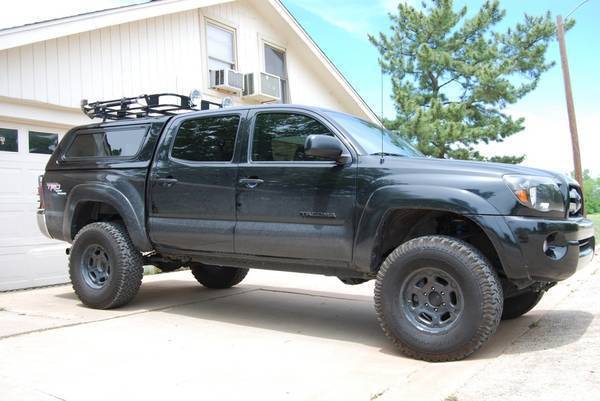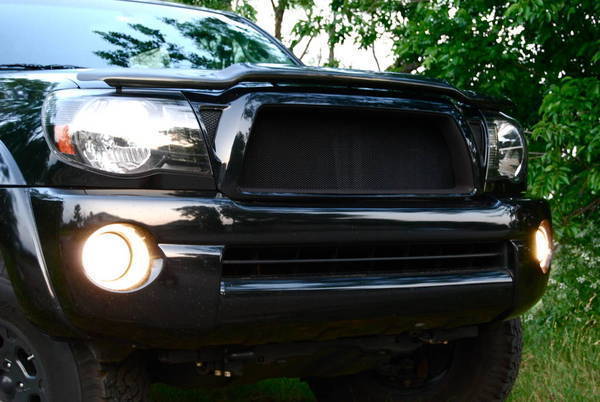 [url=http://www.tacomaworld.com/gallery/showphoto.php/photo/96618/cat/500]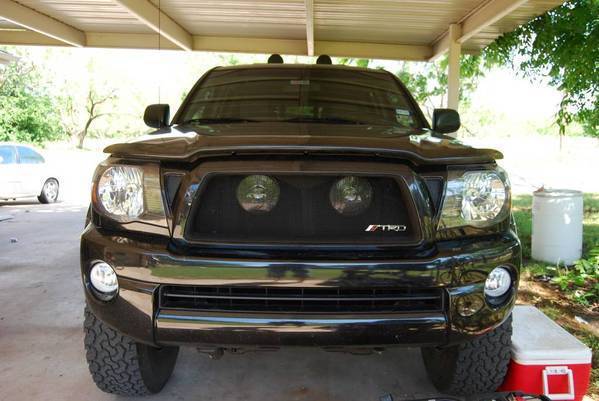 [/url