I just bought a house and could use the extra money. I bought this a few months ago from Ryan (Rhodehard09) for a $1000 and have put in a little over $2750 into it already. It has a new weber 32/36 DGEV carb, clutch, new tie rods, floors have been repaired and line-xed, new grill and tail lights, new frontier4x4 tube bumper with a trail-gear winch plate, Mickey Thompson classic polished 16" wheels with 285/75/16 BFG KM2's, the tires have a little over 4000 miles on them. It also has
4x innovations
tube doors and I have the stock doors as well, Corbeau Forza fixed back racing seats, I also have new motor mounts and the t-case/tranny mount (not installed). There is more I'm probably forgetting.
The truck is stock as far as suspension and gearing but it has performed pretty damn well for what it is. It has factory 4.10 gears in the axles and open diffs and 2.28 in the transfer case. I drove this all the way to Orlando, wheeled the shit out of it and all the way back without any drama. I would like to get $2500 for it and I think that is pretty fair, it's a solid foundation to build whatever kind of truck you want.
There is a hole underneath the driver side window where there was rust and bondo and I cut it out and haven't fixed yet. It may or may not be fixed depending on if I feel like working on it. The windshield is cracked and it needs paint, also, the bed is rusty which is typical for these trucks and I'm trying to work on that.
Anyways, here are some pictures.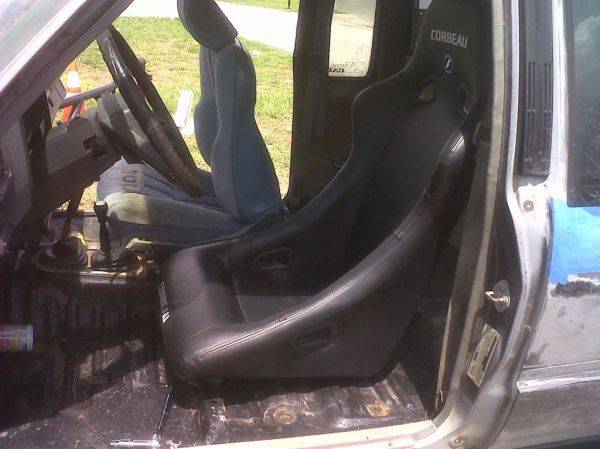 other seat will be put in today.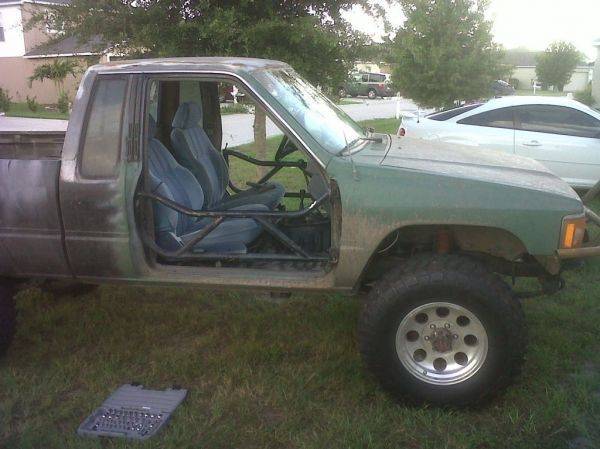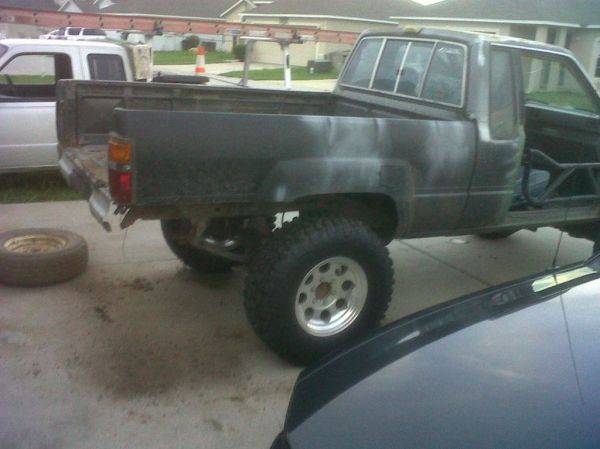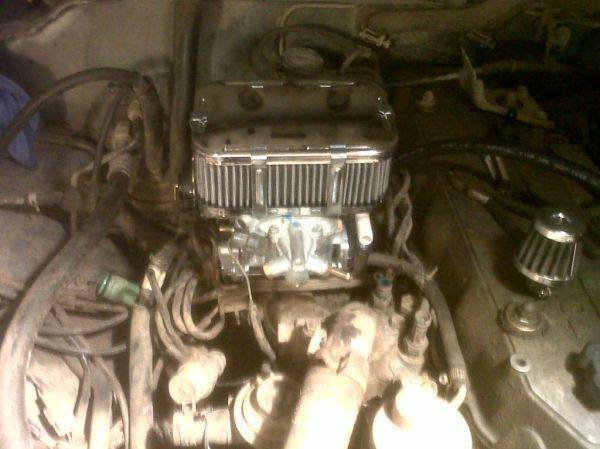 all the lines are run on now and it doesn't have that gay breather on it. That picture was in the middle of the swap.
You can contact me on here or text me at 863-409-7373 with any questions, thanks. Tim.