Got rid of my Tacoma for an 08 FJ. The FJ already came with rims and tires, unfortunately they are 17's so these rims won't just trade over easily. I bought these about a month ago used, they have slight signs of use but the Teflon coating is 100% intact.
The only issue worth mentioning is that one of the rims is slightly different. The inside of the hub is polished aluminum in color, not black like the other 3. This won't be an issue if you run hub caps and could possibly add some character if you're into that kind of thing.
Asking $400 plus $140 shipping to anywhere in the lower 48.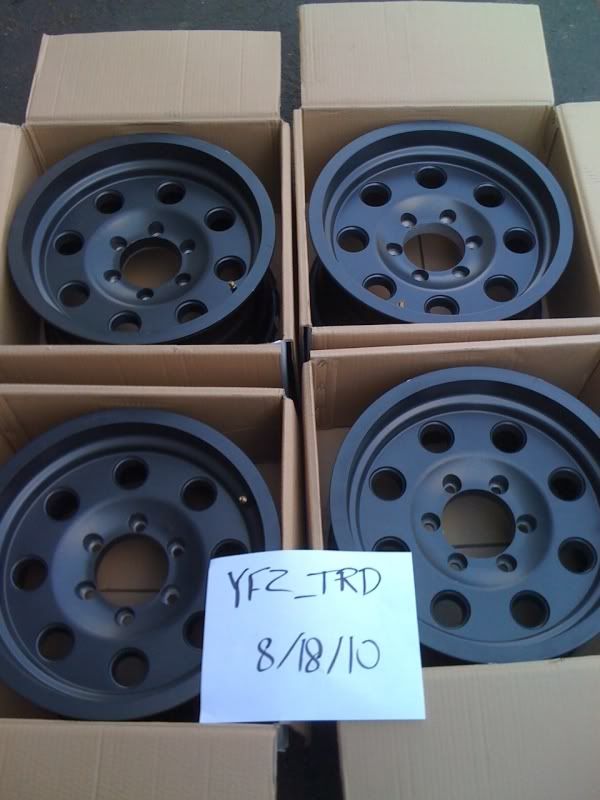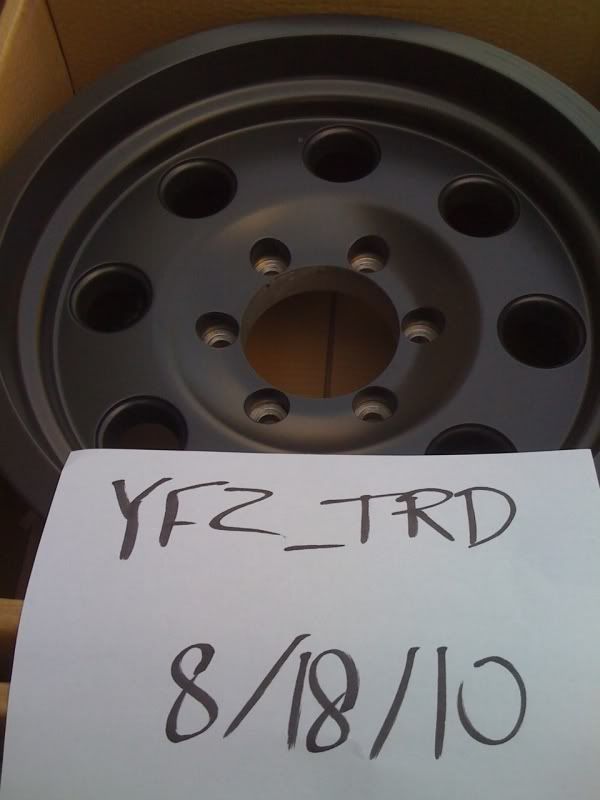 The bottom picture shows the differing rim.
The rims will ship in pro-comp boxes because that is the best set of boxes I could find.