Well, i removed my Dealer Installed After Market Chrome Nerf Style Steps/Running Boards and am wanting to sell them! Im looking for a quick sell, so im not going to try and Over-price these used Steps.
Hopefully a local sell or close to it, so i dont have to ship these big things!
I am asking $50, thats $25 for each step! I know that is dirt cheap so hit me up if your interested! All Hardware is there and are ready to install onto your Truck!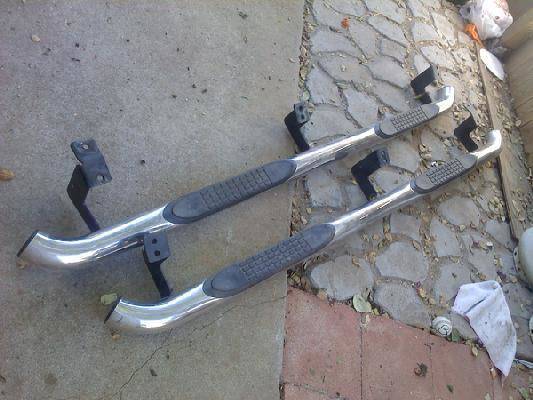 They look a little dull, iys just from sitting! They polish up real nice!