**UPDATE**
Well after a couple weeks and offers from 9,500 to 10,500 i have decided to keep the truck, as reliable and clean as it is i can justify getting rid of it and into something im not absolutely comfortably with. Thanks for all the offers. mods you can lock this if needed.
****************** 9/26/2010
I love my truck but might be sellin it so here it goes.
2001 Tacoma TRD PreRunner
116,000 miles
3.4 Liter V6
Dark Green Exterior
Tan Interior
Both super clean
15X8 Micky Thompson wheels
31x10.50x15 BFG All Terrians
Both with approx 3k miles
1.5" Rear lift
2.5" Front Lift
Bed Cover (black vynil)
Spray in Bed liner
Has oem CD/Cassette deck
Billet grille
Hood
bug guard
Rain Visors
Thrush Turbo Muffler
recently new floor mats
Automatic Trans (all 01-04 DCs with a V6 had auto trans from factory)
Sylvania Silverstars
Tow package
Chrome bar steps
Toyota brush guard
TRD package has upgraded shocks, push button rear locking Differential
I can possibly sell the truck for less with stock wheels if you prefer. The truck has been maintained immaculately, always garaged and oil changed within 3k miles with mobil 1 synthetic. I do not off road this truck or abuse it in anyway. I have already been offered $9500 for my truck by 3 different dealerships, pictures are available upon request. Thanks
PRICE $10,500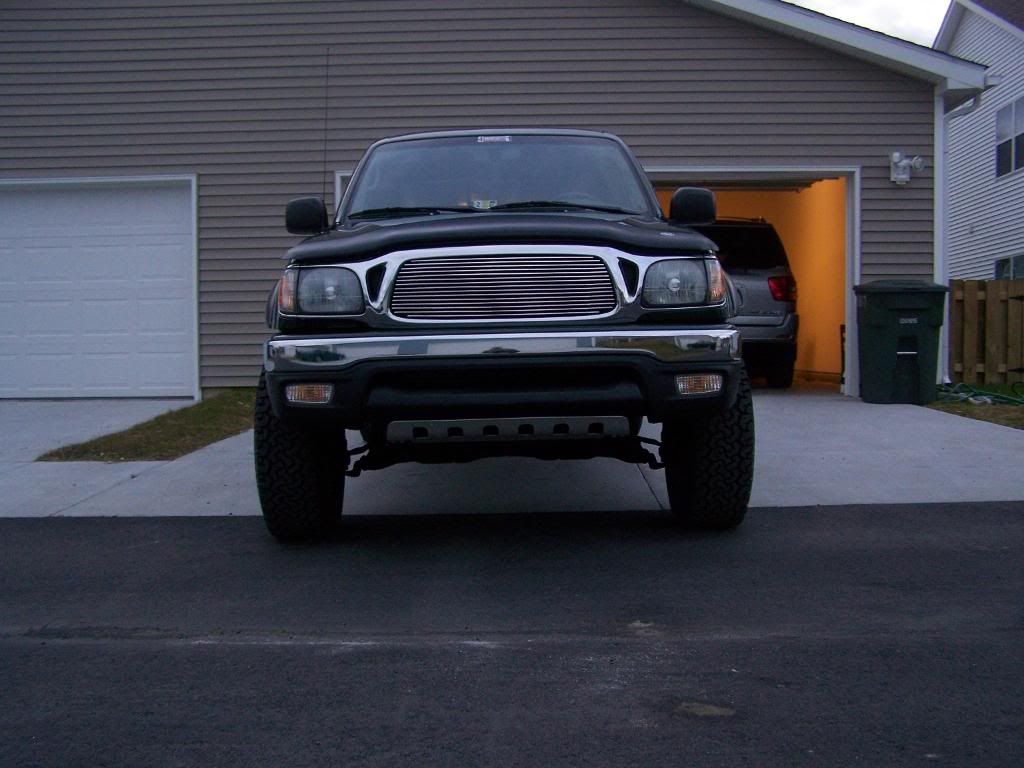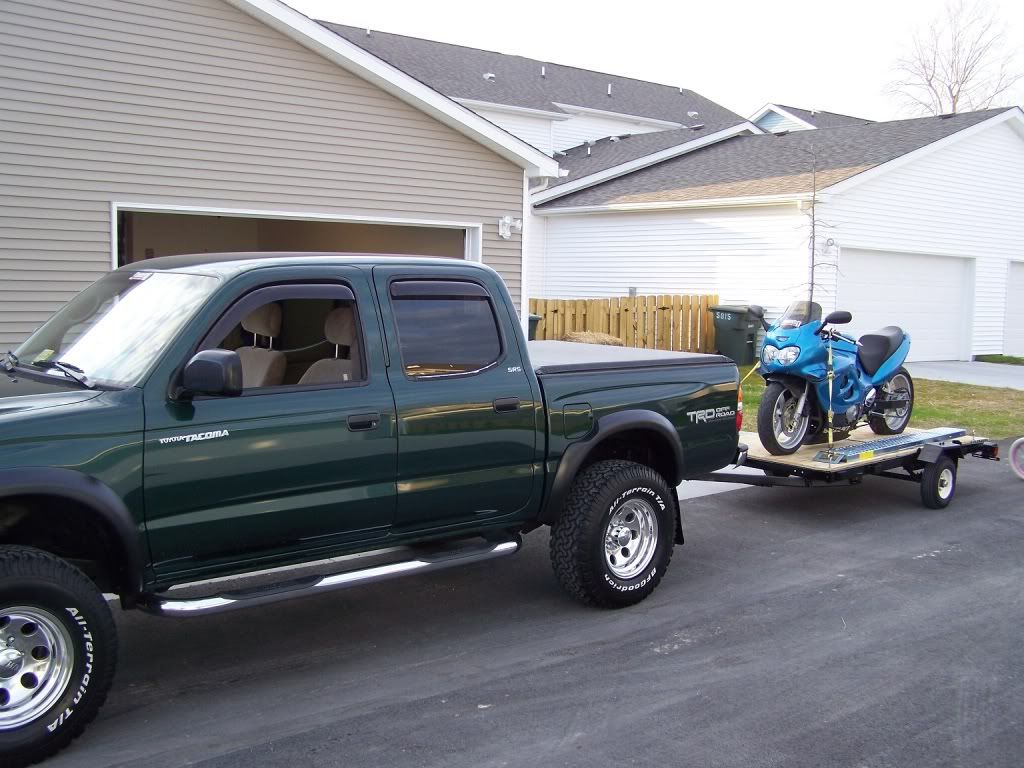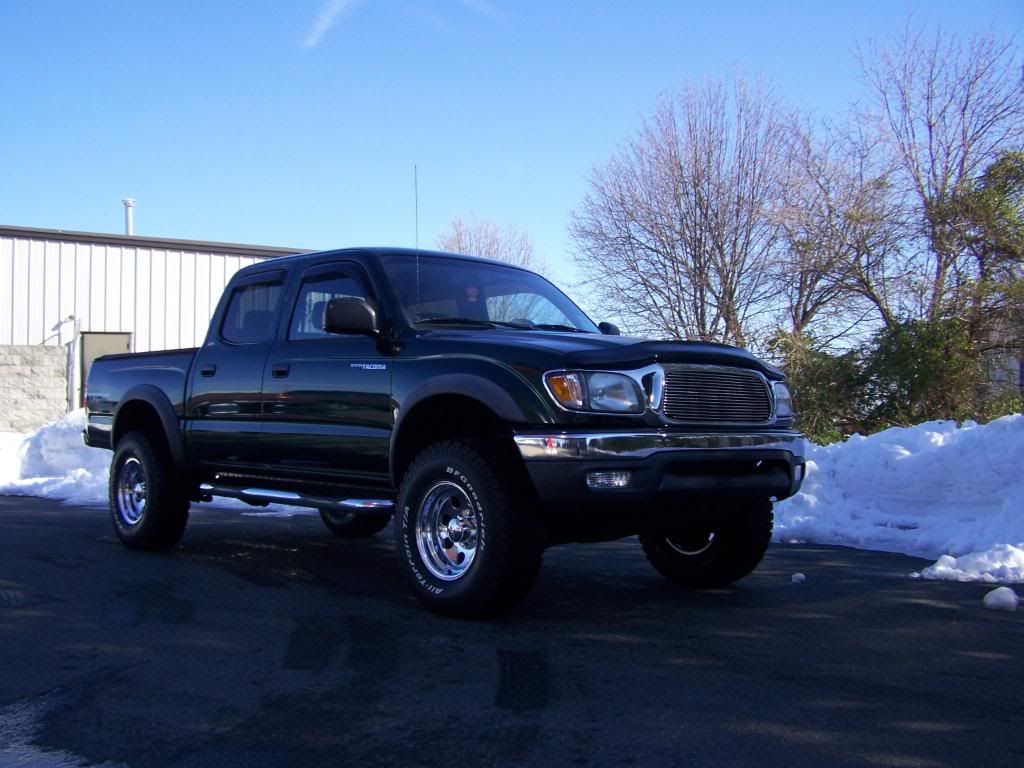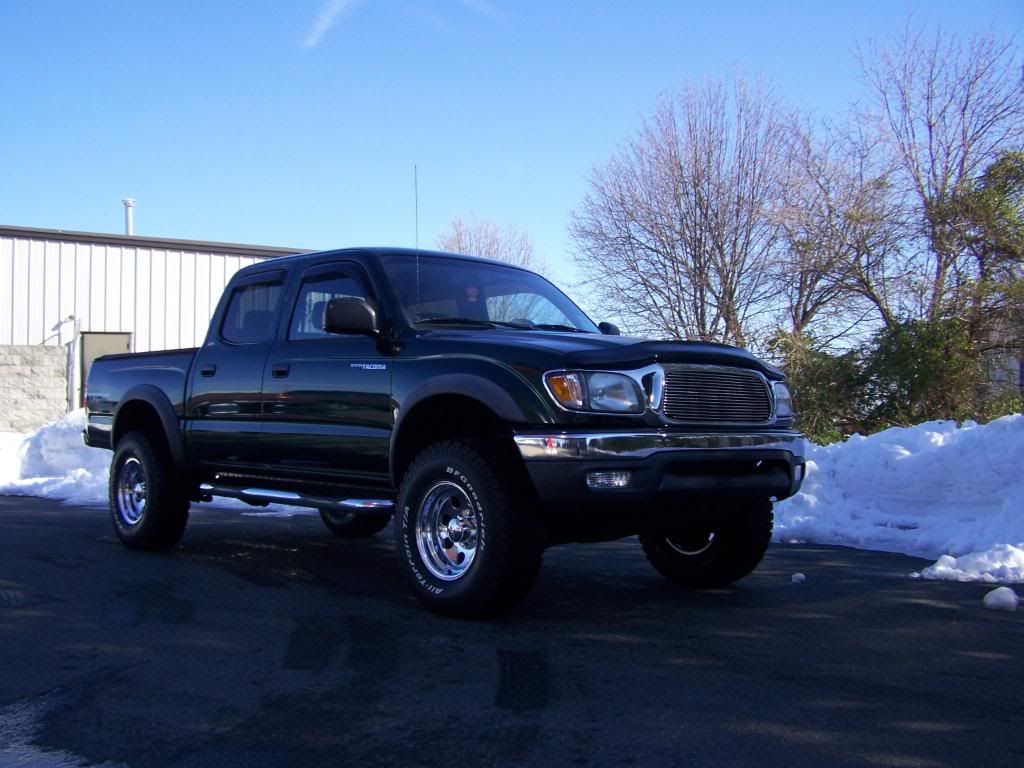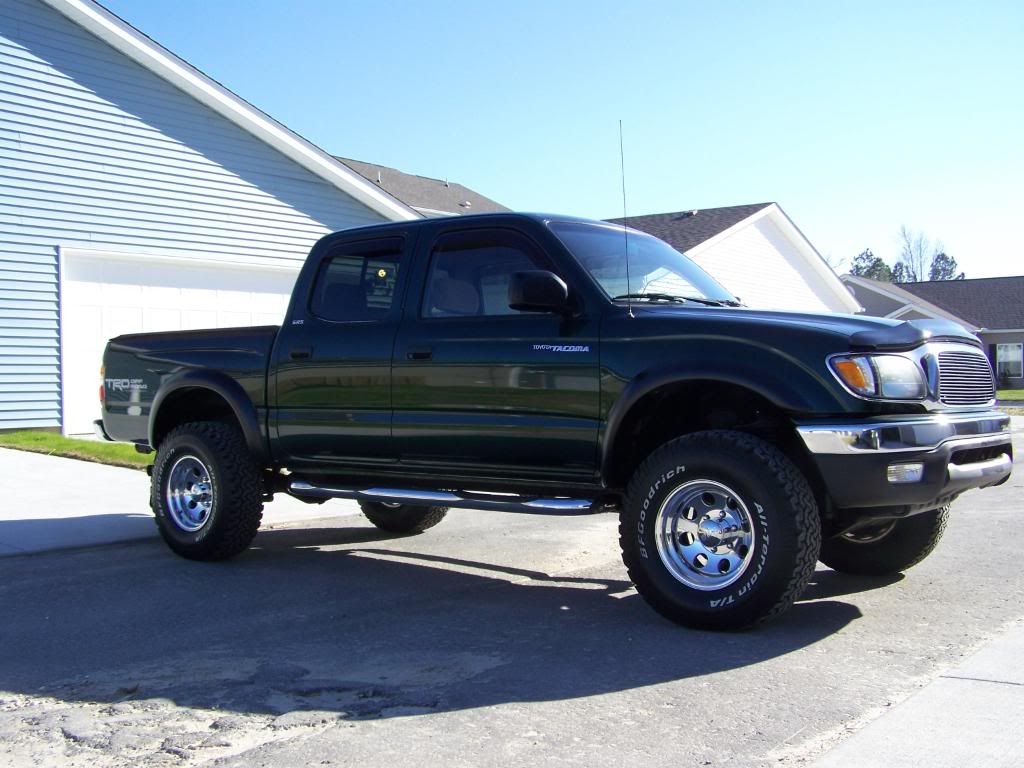 More picture avail upon request of whatever you need
Ryan