Hey guys, I've got a few things from my truck sitting around so figured I'd sell em on here. (pics of items real soon. Need to charge my camera tonight.)
1. Slimcubby GB HID kit.
Decided to keep.... installed it in my GF's new truck.
2. Front TRD All Weather floor mats. Had em in my truck about 2 yrs. No holes or anything- great condition. I switched to some
Weathertech
liners I bought from a friend earlier this summer, these have been sitting since then. $25 + shipping.
SOLD
3. factory 4x4 tacoma mudflaps. I have all 4 of them, they arent perfect but still plenty good. The fronts have 2" trimmed off the bottom to stop some rubbing while offroad. Would like to sell as a set, but will seperate into front and rear if there is interest. $80 + shipping for all 4 of them. (WILL NOW TAKE $85 SHIPPED in the lower 48 states.)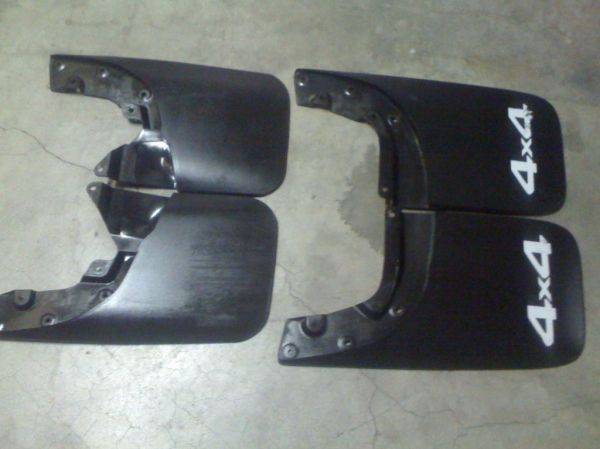 4. Factory 'Tacoma' door badges. I pulled them off because I was going to paint them black and reinstall but never got around to it and kinda like the debadged look. PM me any offers. I'm thinking $25 shipped.
PM me with any questions, or interest in my items.
Also got some very nice Studded 265/75/16 Les Schwab Wintercat SST winter tires on stock steel wheels for sale. They've got like 95% tread.... literally got 3000 miles tops on them but I no longer need/want them for my truck. Asking 450 plus shipping or local pickup. I'd ship via fastenal and shipping would be about the same as a front bumper. I'll post a pic later today.
http://www.lesschwab.com/tires/winter/wintercatsst.asp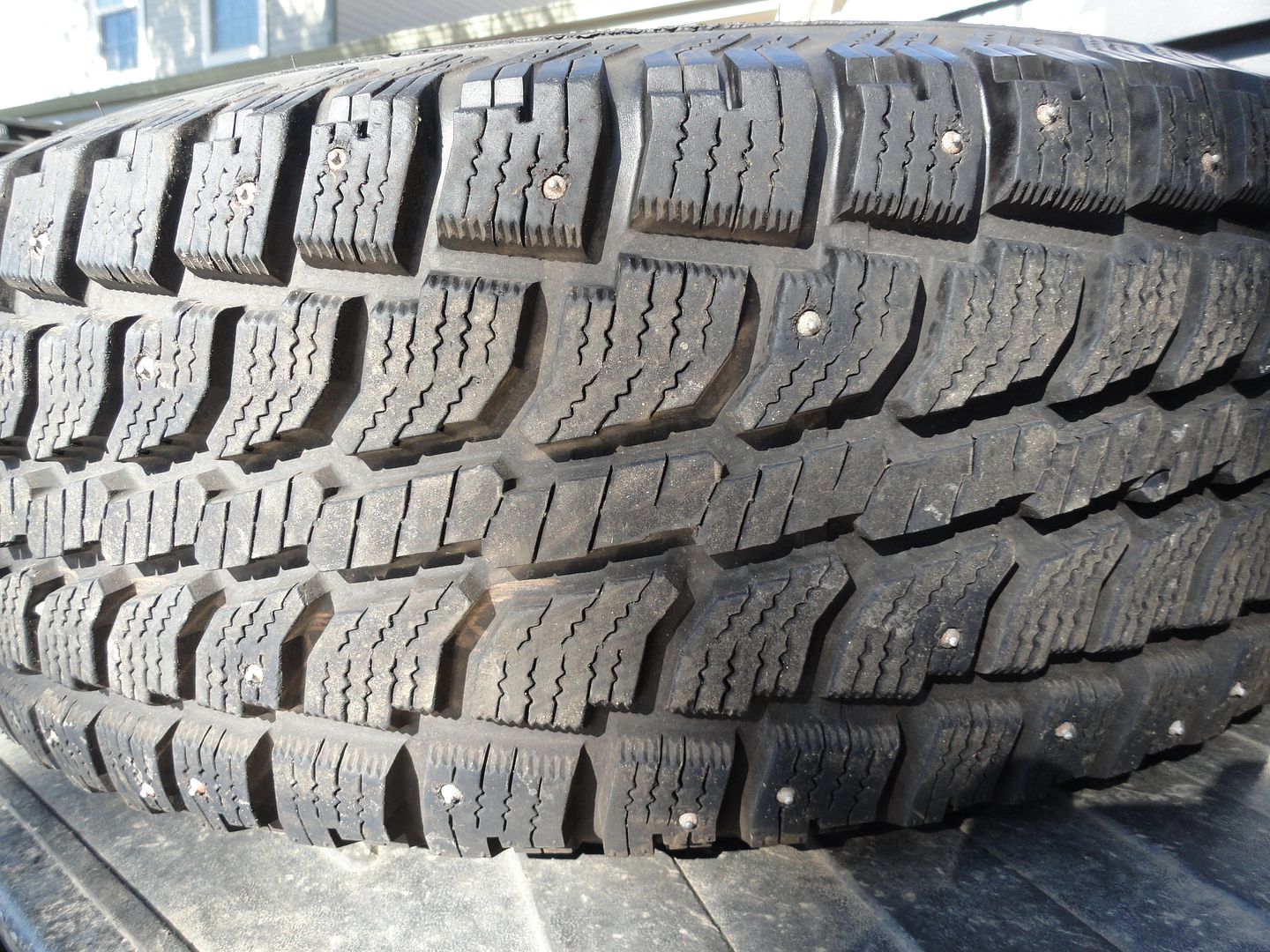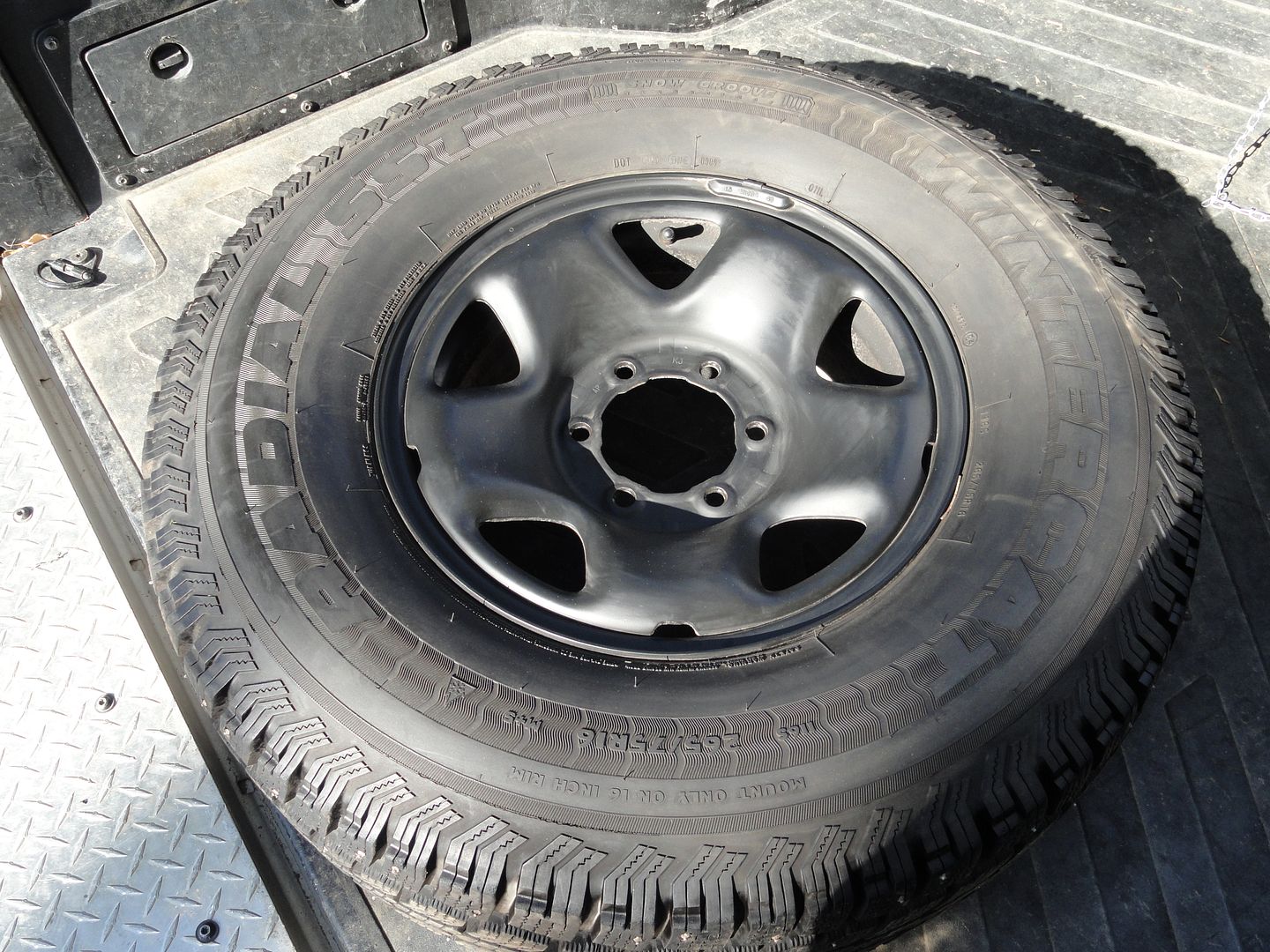 I'll also be removing my rear TSB leaf pack(w/1.75" lift Wheeler's AAL installed) soon to be replaced with OME Dakar springs so if anyone is interested in them, let me know and shoot me an offer. I can ship via Fastenal.