CANCEL WTB, JUST ORDERED ONE ON EBAY
Lost a center cap for my Pre-Runner, looking to buy a center cap or all four if need be. I will be painting them black so the color does not matter, will be sanded then painted.
Shown is the wheel from my vehicle with the center cap type I need: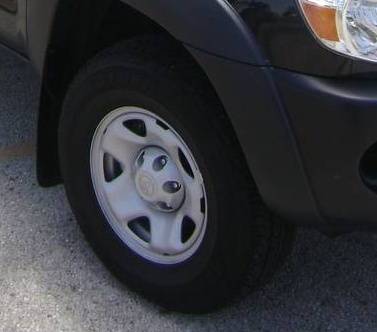 16" Steel Wheel(s)
Thanks!