Hey everybody I somehow came across these awsome little remote controlled 05+ Tacoma trucks which come in red,blue,silver,and black they only come in the model i have shown with stupid spinners on the wheels,quad cab, with an 8" monster lift on them,and with hugh chrome grills...everything on this truck can me modded just like our trucks
...Soo what I did was buy one of these trucks to see how much I can make it look like mine and I think I got it pretty close to the way mine looks other than the quad doors and monster lift...I took the spinners off and painted wheels black with the lips red which is what I want to do to my truck, blacked out the head,fog,and tailights, did the black emblem mod and color matched the bumpers red...Just think how cool it would be to have one of these sittin on you hood at the next local truck show...
anywayz I am now taking orders on these and I can only order a min of 10 trucks at a time soo who ever is interested reply to this thread with your user name and the color you want with the quantity you want like this...
Eltacoloco/Red/1
The Price will be $45 shipped
as soon as I get 10 people to sign up I will place the order and send out paypal invoice's to all.
HERE'S THE PICS...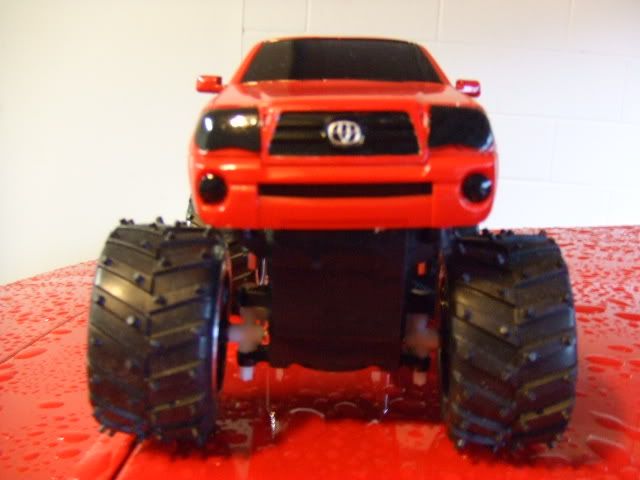 I DO SMOKED TAILS ALSO $120 SHIPPED WILL CREDIT BACK $55 AS SOON AS I RECEIVE YOUR CORE.
PM ME FOR ANY QUESTIONS!