**LOCATED IN HOUSTON, TEXAS **
2006 Toyota Tacoma Xtra Cab
4 cylinder engine
2.7 liter
55,000 miles
manual transmission
4 doors
3" lift
18" custom rims
23/26 MPG
32" tires
after-market radio w/iPod connection
cruise control
manual doors and windows
clean and clear title
I own the truck (i.e. I have title)
I have a 2006 Toyota Tacoma with ~55k miles on it up for sale. It has the 2.7L 4-cylinder engine with a 5 spd manual transmission. This 4-cyl engine is very efficient, it gets 21-23 city / 25-28 highway MPG. This truck is a real looker and gets attention. I took off all the decals so that nothing interrupts the shiny black paint. I installed a 3 inch lift with oversized 32" tall tires and 18" rims. The rims and tires alone were $1,500 just 2 yrs ago and are still in like-new condition. This truck sits high to give you great visibility while driving. It comes with an aftermarket radio with an i-pod connection cord that runs into the center console for theft protection. You can change the songs and scroll through your i-pod menu directly from the radio head unit. I have it wired up to run a sub into the backseat and will include if you plan on wiring up sub-woofers to the backseat. The back seat is small for adults, but more than adequate for children (or even adults on short trips). There are storage compartments underneath the back seats, giving you plenty of room to store tools, jump cables, and/or tire jack. The bed of the Tacoma was ingeniously designed with a tough worker in mind. It has stow-a-way compartments for straps and plenty of tie-down points throughout the bed.
This truck has never been in the shop for repairs except for an allignment after I installed the lift kit. I have changed the oil myself every 4,000 miles and changed the
air filter
every 8-10,000 miles
This truck is in pristine condition inside and out. Come look at today and drive away. The private party Kelly blue-book value of a truck in this condition is $13,595 - $14,095. I am asking for $13,500 as this truck is in perfect mechanical condition and has aftermarket tires, rims, and radio.
Please email or call if you have any questions or want to schedule a time to come look at. Andy 713-817-3468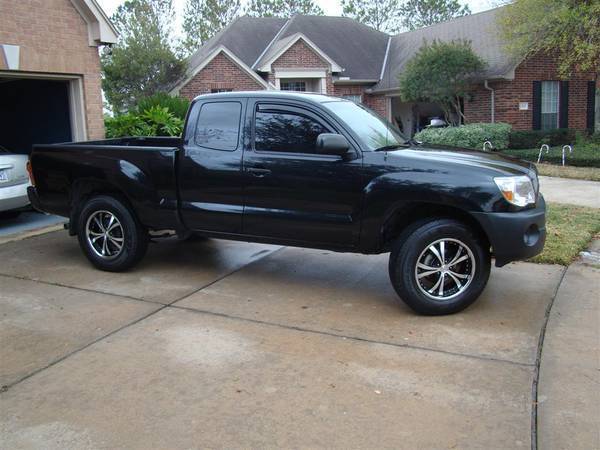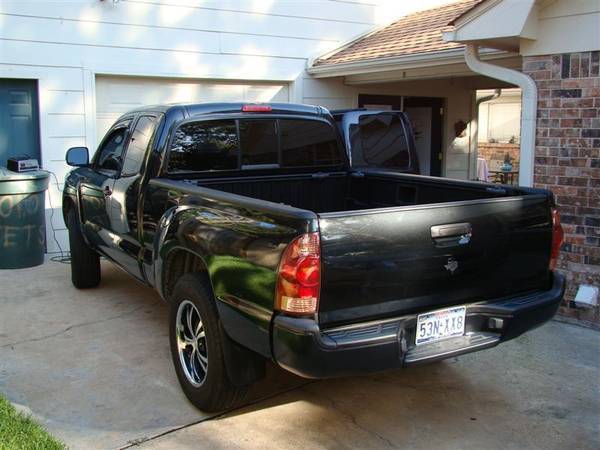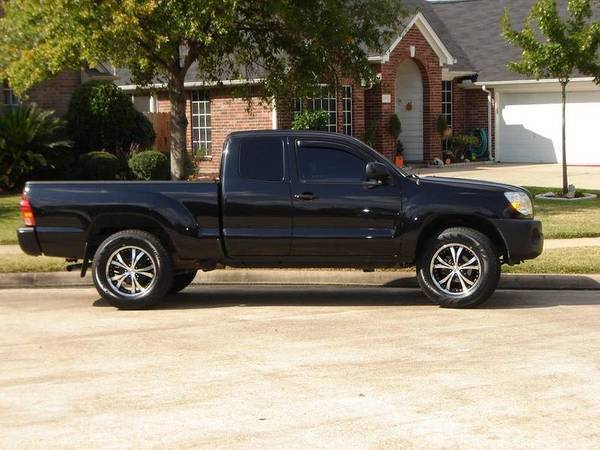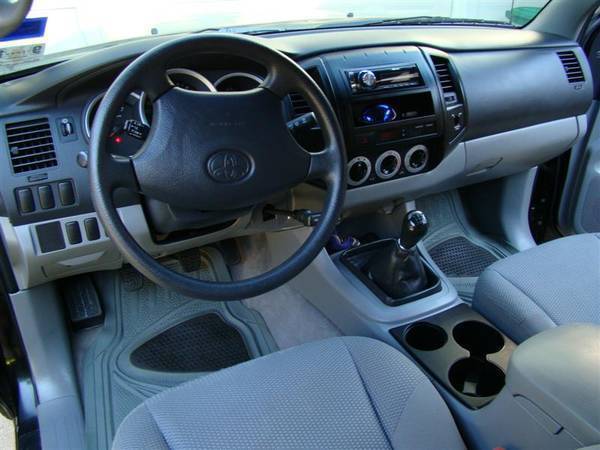 To See More Pictures, click
here: