I have for sell a set of 17x9 American Eagle Alloy's that i have had on the truck for about 6 months now! I Have just picked up a new set of rims and am looking to sell these asap! My asking price is $300.00 or best offer they run about $160-$180 new. Im looking for a local sell, being that i dont want to have to ship these things! They have been an excellent rim. I would never have gotten rid of them, except i came across a killer deal i couldn't pass up!
If you are interested in these rims hit me up!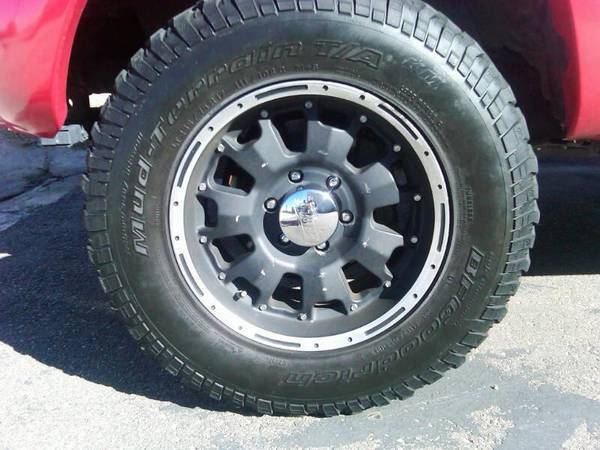 And here is what they look like on the truck!