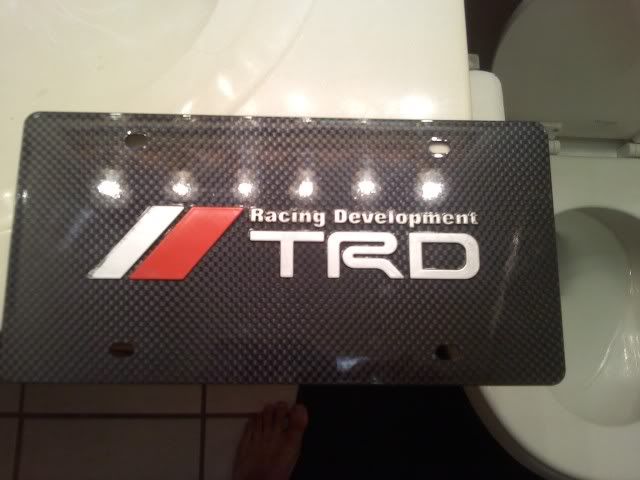 Had this for 4 years. Never mounted on a vehicle. tiny blemish in paint on the silver vertical stripe of the trd design and lettering. can easily be touched up. can work out a deal if you'd like me to touch it up for you before shipping it out.
$25 bucks shipped. plus whatever service fee that paypal has.
I have searched a bunch and have not been able to find one like this.
EDIT - This is old. Is not in perfect condition. Tiny scratch/blemish noted above.