As the title says... I've got (2) used mud flaps for sale... my buddy had to buy a new set when he returned his lease truck... he broke the other two driving over a log while out hunting.
Here they are...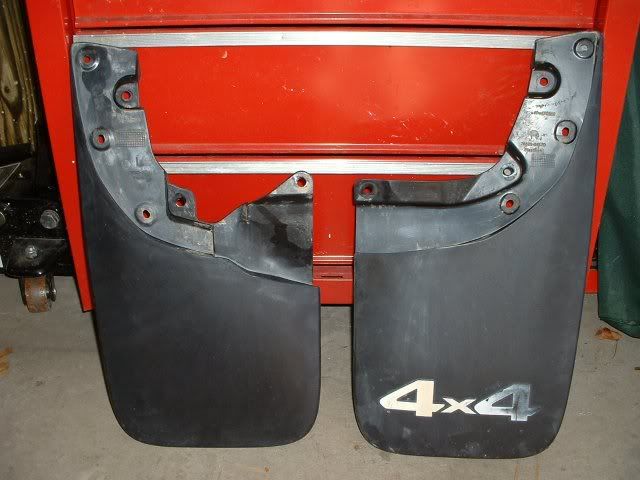 Right rear with the 4x4 logo showing some wear.
Left front, dirty but real decent without any bruises.
Both flaps are structurally solid and have a wee collection of road tar spatter on the inboard side which is pretty common for PA roads.
Take either one for $30 shipped to your door.
Take 'em both shipped in one box for $55 to your door.
Paypal or US Postal Money order please. Sorry but no checks or off brand Mom and Pop quick mart money orders either. I strive to ship on the same day that payment is received, online tracking included and thanks for looking!