Have a set of 20" Rims w/ Kumho Tires. The rims are chrome and are chipping a little and the tires tread are a little worn, but i'm looking to trade the 20" Rims for a set of nice 18" rims. I thought about keeping the 20" and just powder coating them black which would look fine but don't really want that big of a rim now and would rather go with something a little smaller. (Prefer Black).
Old Truck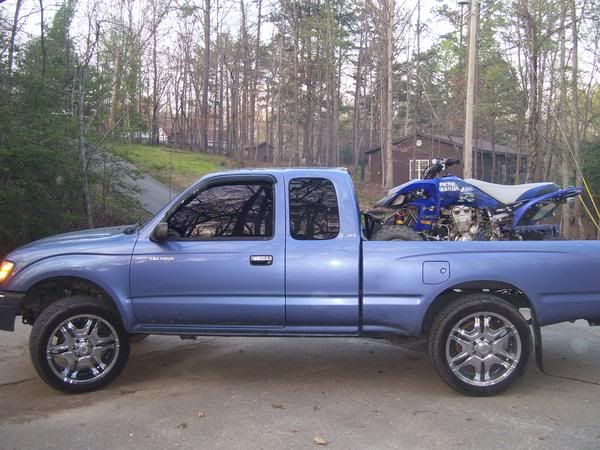 Also looking for some black running boards in good condition. Would be willing to do some trading considering i just went from a 2000 Tacoma to a V6 08 Tacoma and just looking to fix it up.
Let me know what ya got thanks!