04 gsxr 750
http://cgi.ebay.com/ebaymotors/ws/eB...84.m1586.l2649
Need to sell or trade ASAP. -26,xxx miles i think (miles are actually around 17000 it shows anywhere from 10-15 mph fast and its been on
there since almost new.)
-k&n
air filter
-yoshimura full exhaust
-spike kit
-lowered
-lowered 2" windscreen
-frame sliders
-10k hid kit (lo and hi)
-has cowl and seat (cowl has a stress crack in the paint)
-professionally done custom paint job that looks like factory sticker set until you get up close to it.. has skulls
ghosted in the paint and the stripe that is on the front near the R in GSXR is painted to look like carbon fiber.
-Never been dropped
-brand new front and rear shinko advance 005 tires with new brakes on front and rear.
-flush mount turn signals in the front
-rear turn signals are made into the tail light (LED)
-has gsxr bar end with pro grip grips (i think)
text me if you want you can reach me alot faster that way but its 706-512-6612
I am selling my 04 Suzuki GSXR 750 that has custom paint factory look. All the paint is house of Kolor the blue has skulls ghosted in the paint, everything is hand painted no stickers. Ton of extras K&N, spike kit, vortec sprokets and new 520 gold chain,hid 10k kit, lowered 2" windscreen, full exhaust, yoshimura exhaust, and much more. If you have any questions just email me at
cameron.coulby@gmail.com
or text or call me at 706-512-6612. Interested in trades so let me know what you got.
thanks cameron.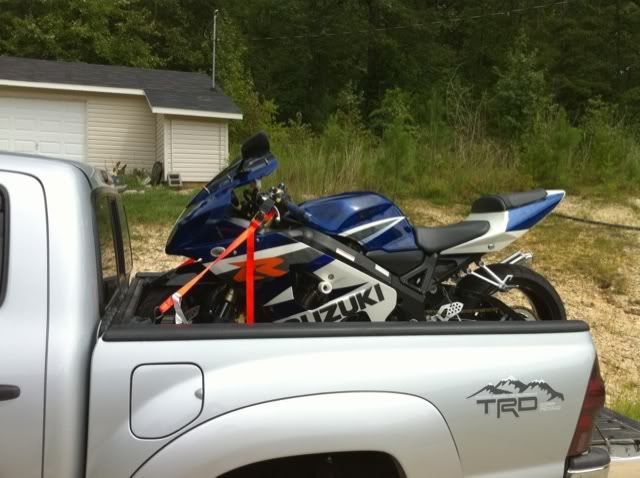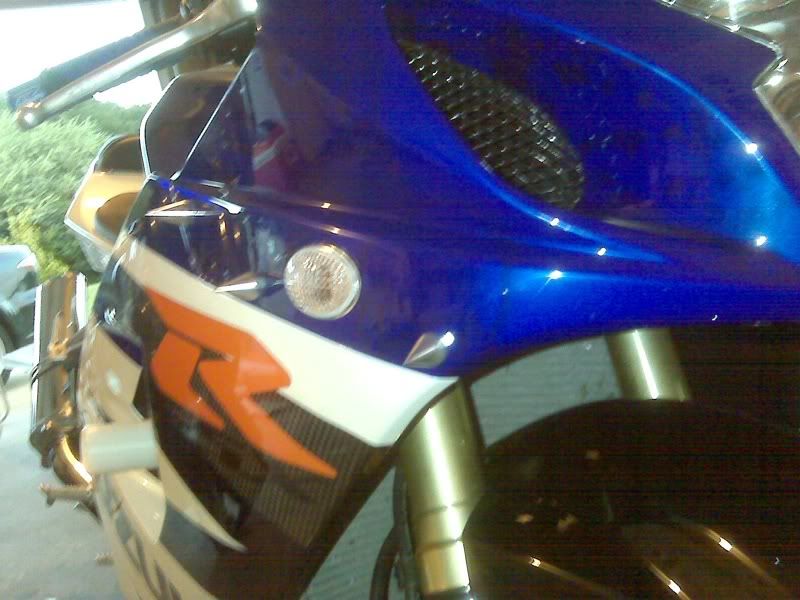 More pics here:
http://s940.photobucket.com/albums/a...oncoulby/bike/