Like the title states...this is just a feeler to see if anyone would be interested. If there is interest and I can sell this stuff then I will go ahead and order my new parts. The suspension parts will not be taken off until my new shocks and UCA's arrive. If you want any of the suspension stuff and you are willing to wait and can give me a small deposit, I will list it as sold and hold it for you. Anyways, here it goes:
EDIT: EVERYTHING IS GONE!!
1. Built Right UCA's
-$450 shipped
SOLD
-These arms are practically brand new. They have only been on my truck for about three weeks. They will come with grease zirks, bushings, and sleeves already installed and bolts and spacers will be with them. All you have to do is bolt them on. Not very hard at all. Took me about an hour from start to finish including pulling the tires and putting them back on.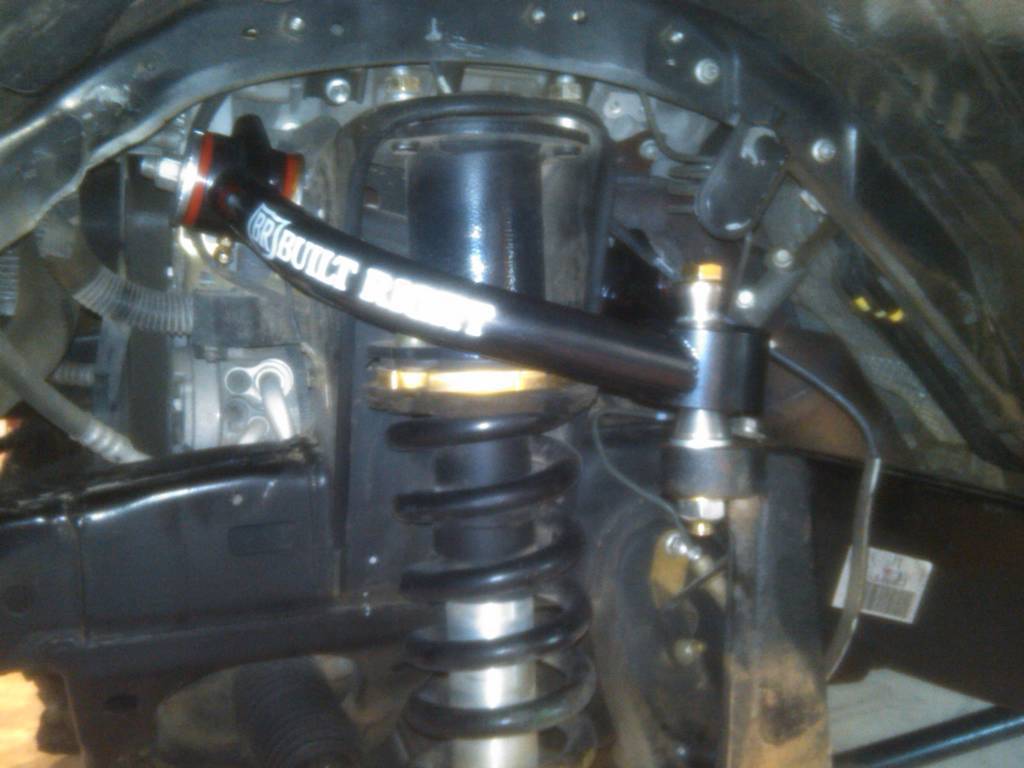 2. Bilstein 5100 Adjustable Coilovers
-$225 shipped
SOLD
-These are only a few months old with about 1500-2000 miles on them. They will come as complete assemblies with coils off of a 2009 already installed. You will not need to change out your springs or compress springs or anything like that. Just take your old ones off and bolt these on. I will even put them to any setting you want before I ship so you dont have to worry about compressing the springs to adjust the lift height. They are on 1.75" right now. These shocks ride much smoother than the stock shocks. Night and day difference.
You can kind of see them in the above picture. I can take more detailed pics if anyone is interested.
3. Rigid Industries 30" LED Lightbar
-
DECIDED NOT TO SELL AND HAD IT TORN APART AND CUSTOM BUILT INSTEAD
-This bar is just under a year old, but is still as bright as the day I got it. It does have a few small wear marks in the corners of the housing, but it is just from the plastic on my bumper rubbing up against it. No major damage and no scratches whatsoever on the lexan lens. For the asking price it will include the two tube clamps and also the custom bracket that bolts directly to our tacomas. This bar alone brand new from RI is $1000 and through me is $850 plus shipping. The tube clamps are $60 through me and the custom bracket I sell is also $60. That is about $1000 total through me or $1165 through RI. You would be saving about $200 through me or about $365 through Rigid. You wont find this bar any cheaper with the accessories that come with it. Someone jump on this before its gone.
Here is the light bar tucked away behind the bumper.
A picture of the light bar powered up.
One more pic showing just how bright this light really is.
Anyone who has seen this light in person will tell you that it is insanely bright.
4. Rigid Industries D2 LED Lights
-
SOLD
-These are the newest LED lights on the market. They just came out last week and are literally brand new, they will even come in the original box with all the hardware, mounting brackets, wiring, switch and stickers. They were only on my truck for 3 days, just long enough to test them and get some pictures. They do not have a scratch on them. These lights will bolt directly into your factory fog light openings in the front bumper or you can use them as reverse lights or a number of other applications. They will also plug directly into your stock fog light plugs if you want to use them for fogs, no wiring involved. These lights are MUCH brighter than the factory fog lights. This is only $2 less than what I sell them for but you will get free shipping and you wont have to wait. They are on back order right now from Rigid, and like I said...they are brand new.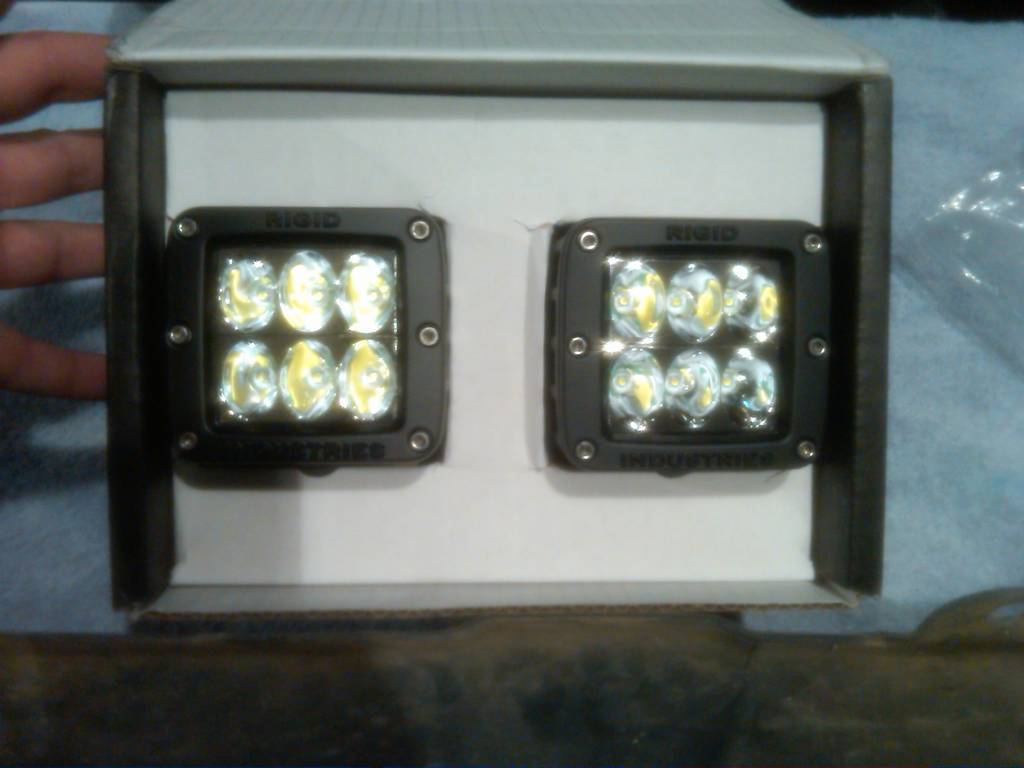 Temporarily mounted on my truck.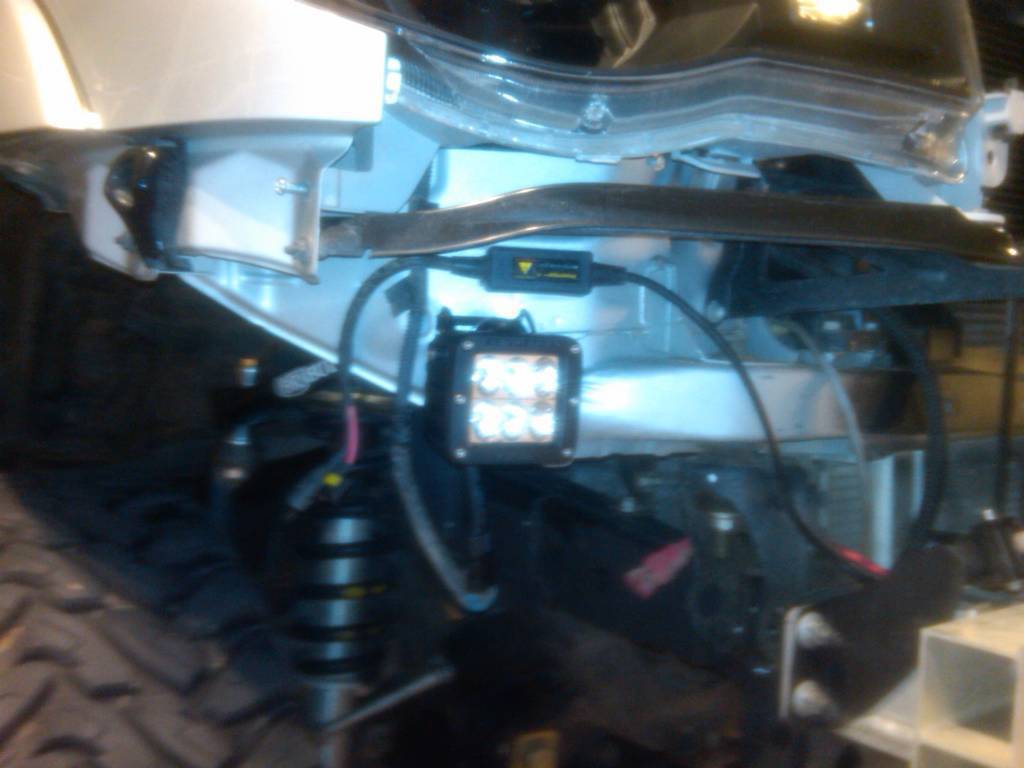 This is the light output from JUST these two D2 lights. There are no other lights on in these pictures.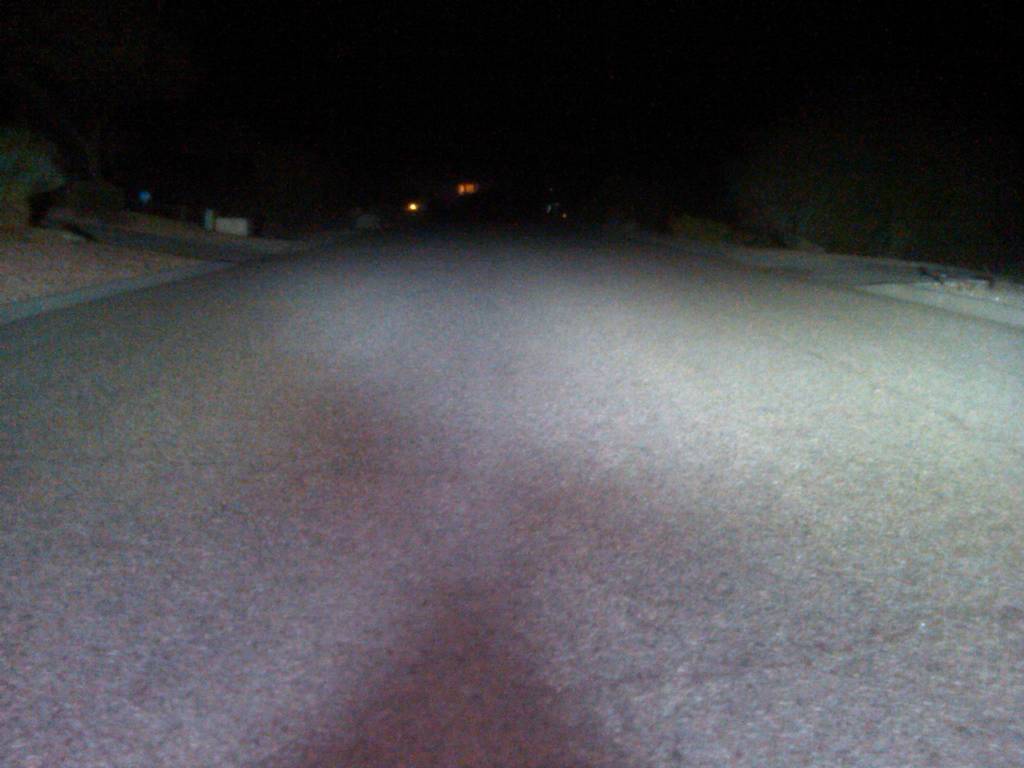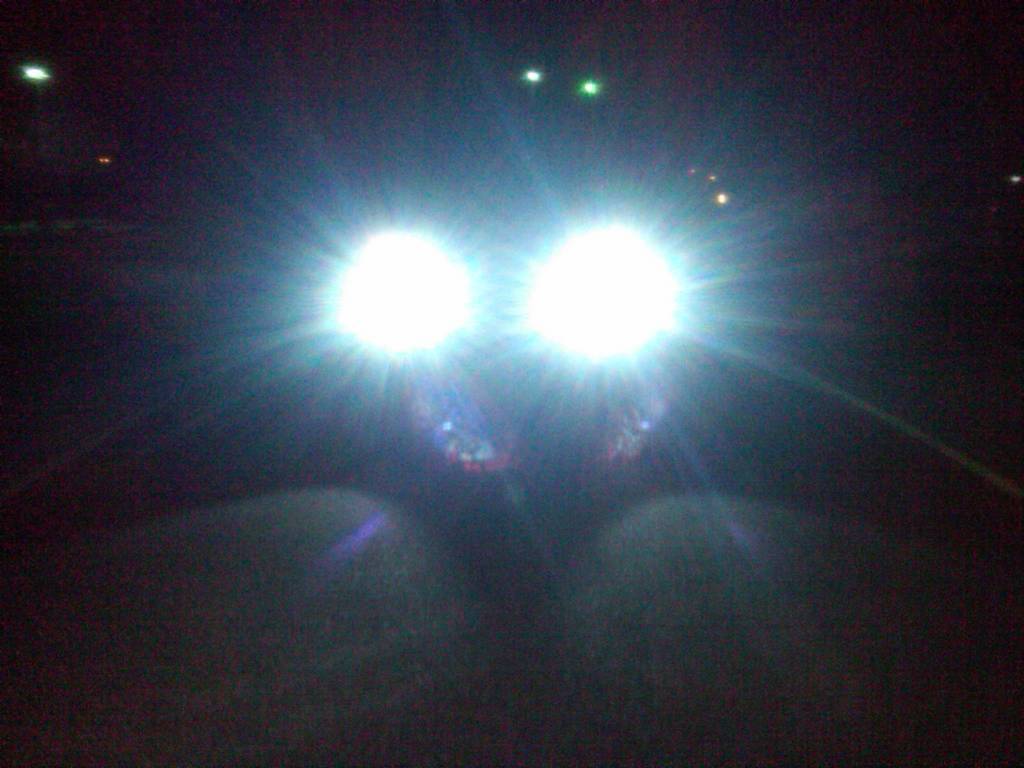 5. FX-R Projector Retro Head lights
-$650 shipped
SOLD
-I built these a few months ago and they are AWESOME. MUCH much brighter than your stock headlights without having the blinding effect to oncoming traffic. This is the best retro you can buy using only top quality parts. The passenger headlight does have a few tiny scratches on it that not even the camera will pic up.
Low Beam Output:
High Beam Output:
Cutoff Line:
6. HID kit for Fog Lights
-$80 shipped
SOLD
-This is a used slim digital ballast kit that has been on my truck for about 6 months. It will come with either 3000k or 4500k bulbs, whatever you choose. Or you can have both sets of bulbs for an extra $20. Since this is one of my kits, I will also warranty it for 6 months.
I am not in a hurry to sell this stuff and I will not give it away. Everything I have listed is in good working order with no defects. Most of it is only a few months old. Please dont even bother throwing out low ball offers, I will not respond. With that said, thanks for looking.