FOR SALE
A set of TWO (2)
20L/5Gal. Scepter MFC (military fuel cans) NSN # 7240-01-337-5269.
SCEPTER MFC
They are new, as in, never fueled. They may show some small scratches or scuffing due to shipping. This sale includes 2 fuel cans with caps.
The cans are FIELD DRAB in color with the same colored Cap Retention Strap, these cans are fully U.S.D.O.T. compliant.
As you may already know, these are no longer available for civilian sales (EPA lock down).
$220.00 + Shipping
I am located in Las Vegas, local pickup is available.
SOLD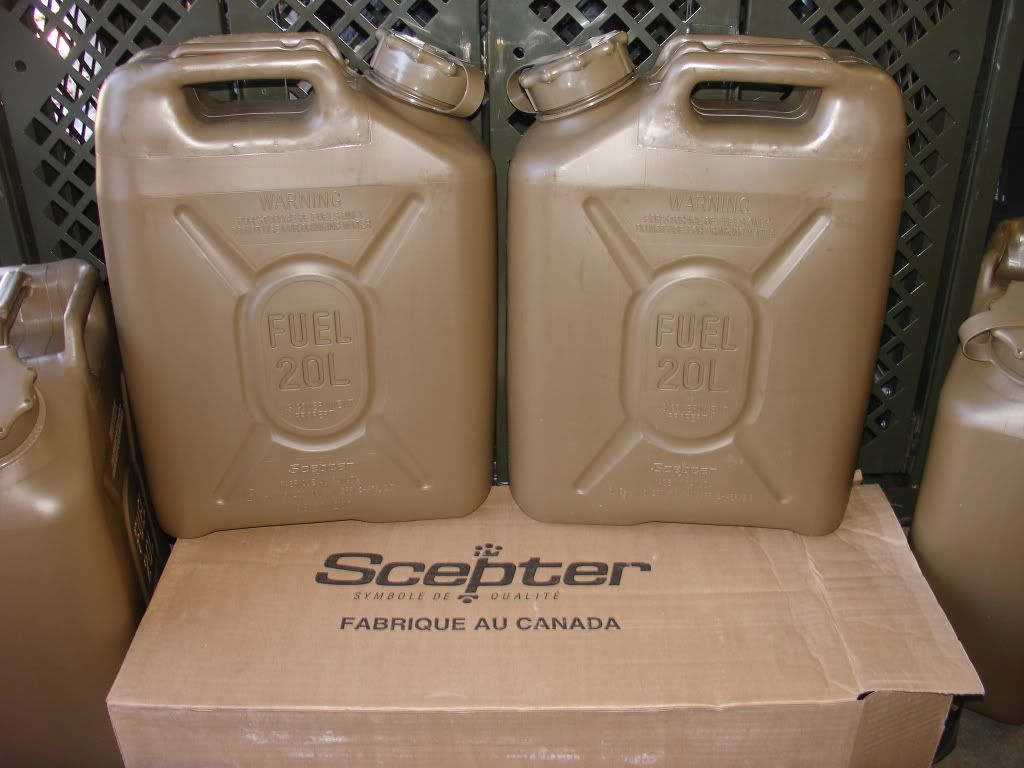 IM if you have any questions, Thanks.