i have some stuff up for sale from the 06 tacoma that i had, but have since traded for the 04 i currently have.
first off.....i have an airaid intake for the 4.0 v6.....will work on the 05 to 09 tacomas. its in good shape, but i will let the buyer know that the heat shield has 3 small holes where i had my air horns and small compressor mounted to it. if sold, i'll fix/plug the holes, and i have already cleaned/reoiled the filter. im asking $100 obo plus shipping. here is a pic of it mounted on my truck.......its dirty in the pic, but has since been cleaned up and all. ready to go.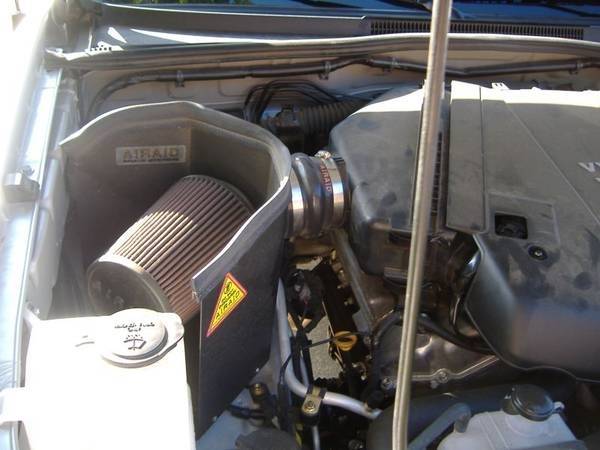 next, i have an aries polished/stainless bull bar, in awesome shape. no major dings or anything. rubber plugs are missing where i had my hella's mounted, but if you are gonna mount lights on the bar, they arent needed, as they are just hole covers basically. hte bull bar is clean and polished, and has an awesome shine to it. im asking $175 obo plus shipping. i will let the buyer know now that where the lights were mounted, there is a small impression/mark around the holes where the lights mount, but if you can find some grommets, or are going to mount lights there, you wont see it at all.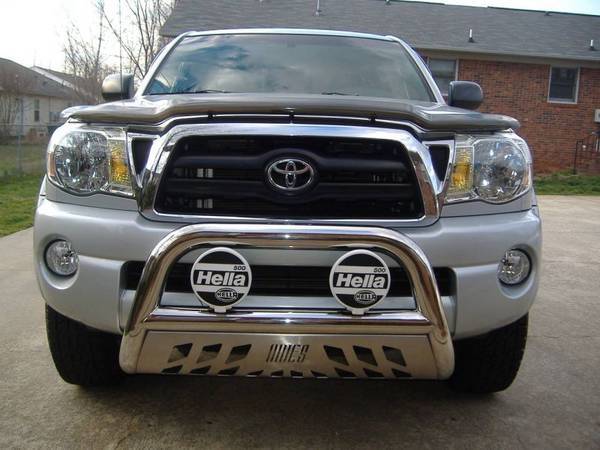 (lights not included...sorry)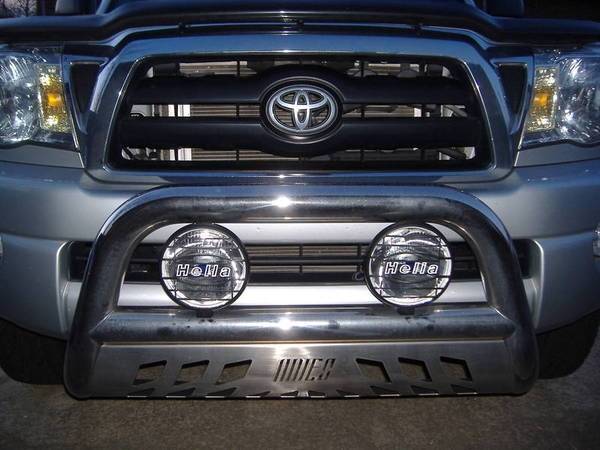 (once again, lights not included
)
and lastly, i have a black rubber bed mat, in great shape that will fit the long bed 05 to 09 tacomas, and the mat is in great shape. it came with the rear cut already to fit around the rear d-rings. i dont have a pic of it, but if needed, i'll get it out of the closet and unroll and take a pic of it. if sold, i'll clean it up as best as i can(pretty clean already, but something got on it in the back of my truck....may have discolored a small spot on the mat), and its really grippy as well. im asking $50 plus shipping for it.
if anyone has any questions, or needs more pics, just pm/email me, and i'll get you what you need, or you can just respond to this thread. great prices for these things, in my opinion. thanks for looking!!!!
tacomaman