Looking to sell a
Leer 180 Cap
fits Access Cab Model: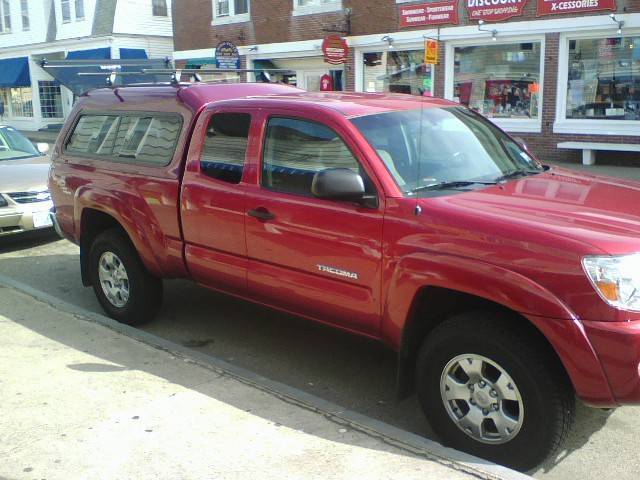 This model is specific to the Tacoma Access Cab 05+. The install hardware fits into the tie down tracks in the bed, no drilling required. The taillight wires into the drivers side tail light with ease.
Pic listed is just for reference, same model as mine minus the racks. I will post pics of mine asap.
These go for around 1350 new, mine has a $100 upgrade (removable front window). It's a 2008, looking to get 850; thats 600 off of dealer price. Is in flawless condition; not a scratch on it. All mounting hardware and wiring (including plug) included.
Would be willing to trade for a 2008 or newer LEER cap in Black or Silver of similar value/condition.