SOLD
Ive got:
A) a set (5) of the LC wheels (16x8) with Firestone Destination MTs 285/75/16 with about 1K miles on them. Lug Nuts Included (if needed) NO center caps, they DO have SOME "Rock Loving" asking $900 w/tires OR $600 w/out tires.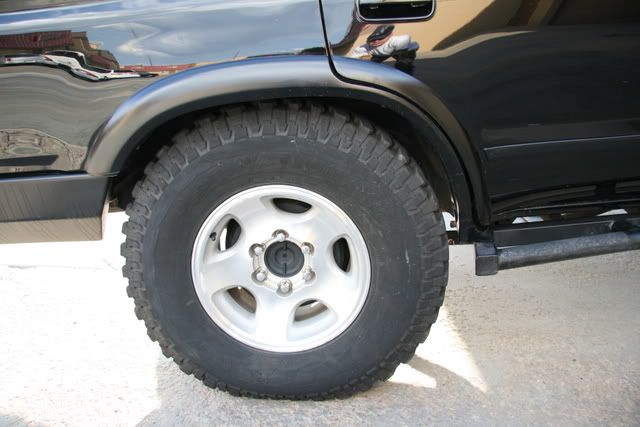 B) a set (5) Ivan Stewart (16x8) wheels also with "Rock Loving"
these also have the Firestone Dest. MTs 285/75/16 BUT these tires have just over 50K miles on them, and need to be replaced very soon. Center Caps and Lug Nuts Included (if needed) asking say $750 for wheels and tires OR $600 just wheels (they will need to be dismounted)
Denver area only O.B.O.