Fellas,
Leased this truck with the intention of buying it out at lease maturity- hence the top of the line mods. Current situation necessitates new vehicle. New job requires heavy travel, and I barely ever get to drive the truck anymore. She's pretty much a mall queen that's been to Pismo once, Mammoth once, and Hungry Valley three times. All mods bought new and installed at
4 Wheel Parts
at around 6K miles. Last year I decided to downsize tires for fuel economy purposes. Economy has resumed to almost stock levels, and she rides much nicer now IMO.
Lease began on 2/11/10. 36 MO lease with 15K miles per year. $436 p/mo. $25,648 pay off thru 6/10/11
Two scenarios:
1. Truck goes AS IS + ALL stock parts as straight lease assumption/buyout + cash for mods (will discount mods for convenience).
2. Truck goes back to STOCK as lease assumption/buyout; I sell mods separately.
Please feel free to come take a look, test drive, etc... If you are interested, we will call Toyota Financial Services to process lease takeover/buyout.
Any questions, pls call Jay 310.346.0600. I live in San Pedro, Los Angeles Area. She's a real head turner guys. Take a look!
Here's what I got:
2010 Tacoma Magnetic Grey Metallic TRD Offroad 4x4!
- EVERY available option except daytime running lamps
- 12K miles since purchase 2/11/10
- PRISTINE condition
- FULL King Coilover Set bought new ($2,600 + tax)
- Total Chaos UCA ($650 + tax)
-
Icon
add a leaf rear spring ($200 + tax)
- Pro Comp 7005 Matte Black 17" ($600 + tax)
- Like new Good Year Duratrac 265/70 traded last year for a set of 285
KM2's also in like new condition ($900)
- Soft Topper ($589)
- Bed Divider ($240)
Few pics for now, will post more tonight
Stock: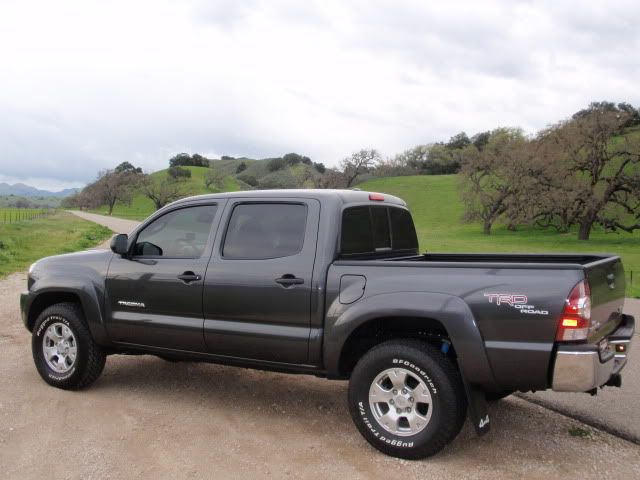 With All Suspension Mods 285s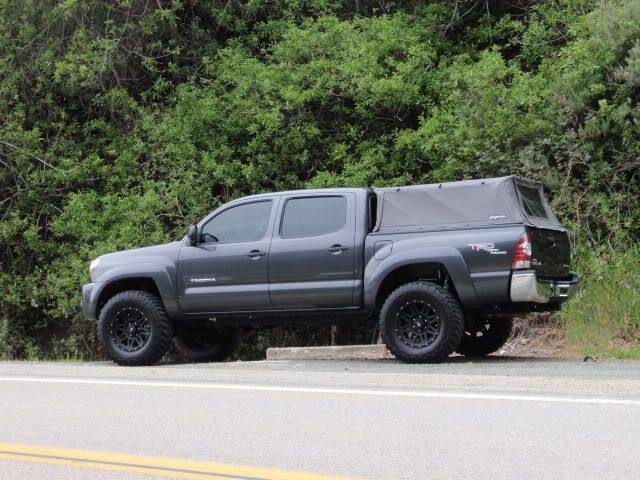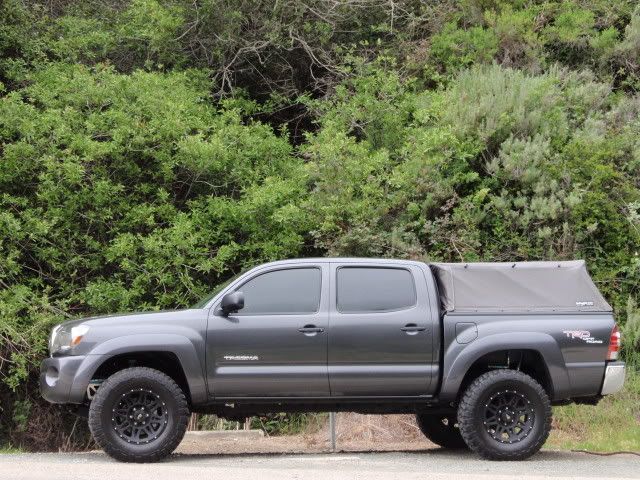 With All Suspension Mods 265s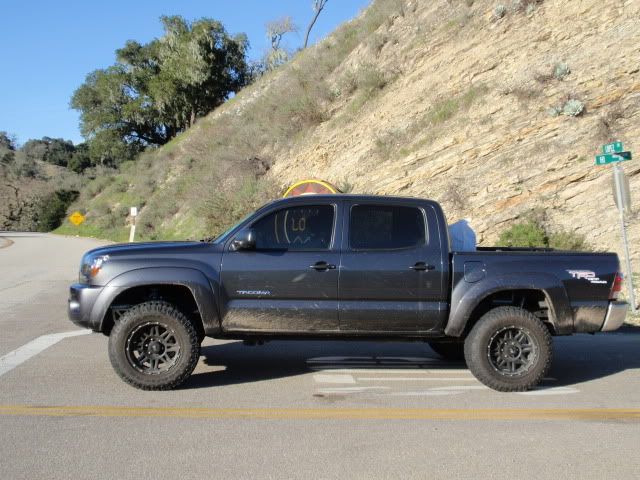 More to come tonight...
All Washed Up!
Here she is, all washed up: