Im selling my FOCAL 165 cvx and my FOCAL 170v speakers i took out of my recently sold double cab.
These are only 4 months old and were never pushed hard. they were run off my JL HD 900/5 amp so the power was always crisp and clean.
I can tell you these will blow you away.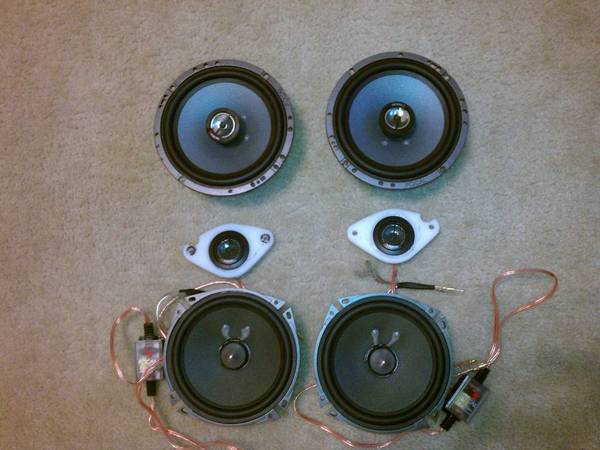 Focal 165 cvx $200
Focal 170v $350
Please PM
Thanks