**********THIS ITEM IS NOW SOLD*********
Ok folks, my wife got me a new light bar for Father's Day that I had originally had my eye on, so I am selling the one I've had on my truck for about a month. Details below:
Westin PreRunner Light Bar
- Retails for $139.95 (cheapest on
eBay
)
- Fits 2005-2011 Tacomas (all models)
- Gloss Black Powdercoat... looks brand new, which is not surprising since its only a month old
- 3 Light Mounting Tabs
- 2 mounting brackets
- No modification required... very easy install (about 20 min)
- Very sturdy and looks great
I would prefer to sell locally (I'm in San Antonio); however, I will ship to U.S. addresses if there is an interested buyer.
I am asking $100 for the bar... if you're local, I can help you put it on but really it is a one person job. For shipping, add $15. I'll bite any PayPal fees.
Let me know if you are interested. Here are some pics:
On my truck: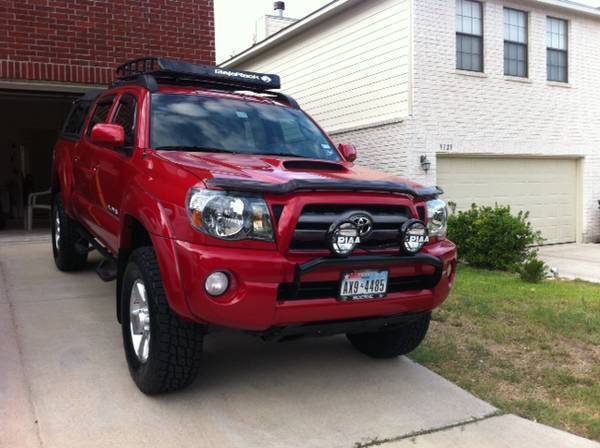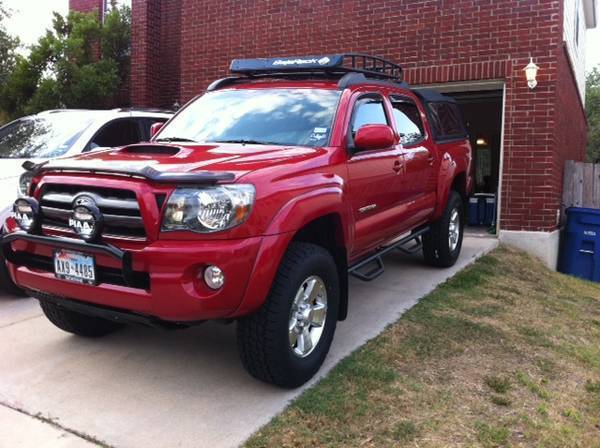 As it sits now: