I need the money for college so I am selling some new Total Chaos UCAs, which I purchased from Down South. My loss is your gain. The wheel spacers are from
All-Pro
and they are 1.25" and brand new still in the wrapper. Also, my stock fog lights, which are obviously used, along with 2 6" PIAA 540 yellow beams (fog lights), and 2 6" PIAA 540 white beam (driving lights). I only have one toggle switch and set of wires for them (brand new), but I am pretty sure you can pick up another set from PIAA for not that cheap.
Total Chaos UCAs-
SOLD!!!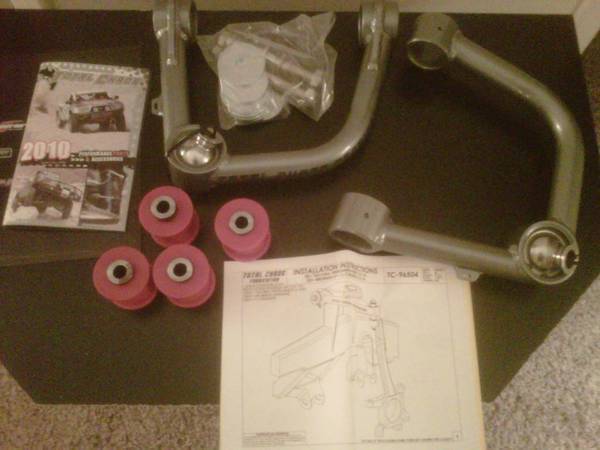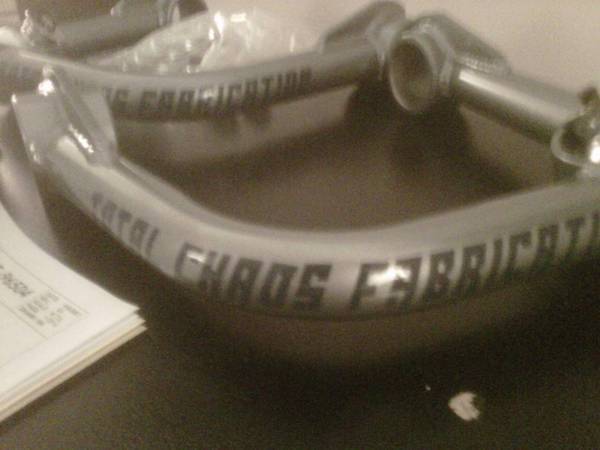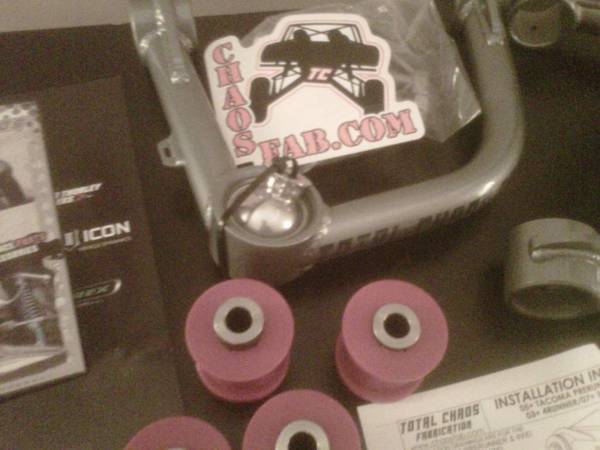 SOLD!!!!
All Pro Wheel Spacers- All 4 $100 to your door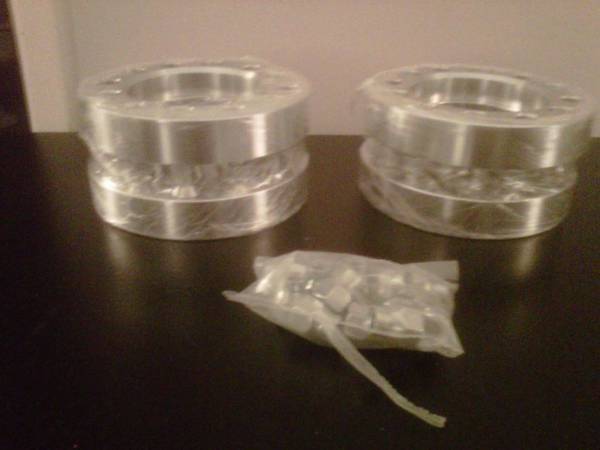 SOLD!!!
OEM Fogs (I really don't know what they go for) $75 to your door
PIAAs- $140/pair or $260 for all 4.
Yellow fogs are SOLD!!!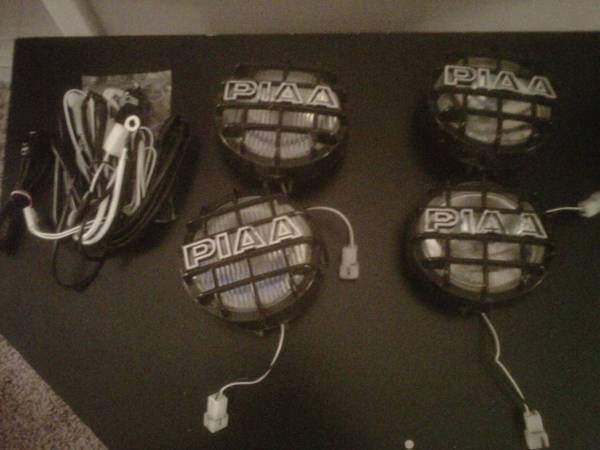 Please feel free to ask me anything about them. If anyone is interested, I can get you some better pics. PM me for any questions. Help out a poor college student! lol Thanks fellas. Oh, and I do work A LOT, but I am on here at least every night, so be patient if you PM me during the day.