EDIT: I've been meaning to do this a lot sooner but none of this is for sale anymore. Sorry to anyone who might be interested.
I need to sell these parts as soon as possible. I'm in Illinois right now (60458) and I need to get them out of the garage before I go back to school in 3 weeks or so...
Everything has 14k miles on them. Never did any serious off roading or anything. Just a trail here and there.
SHIPPING IS ON BUYER'S DIME
If you want to buy it all I will cut you a deal.
PM with serious offers only
EDIT: Everything is OBO... I really need to get rid of this stuff
UCAs - $35
Rear Shocks - $35
Front Coilovers - $70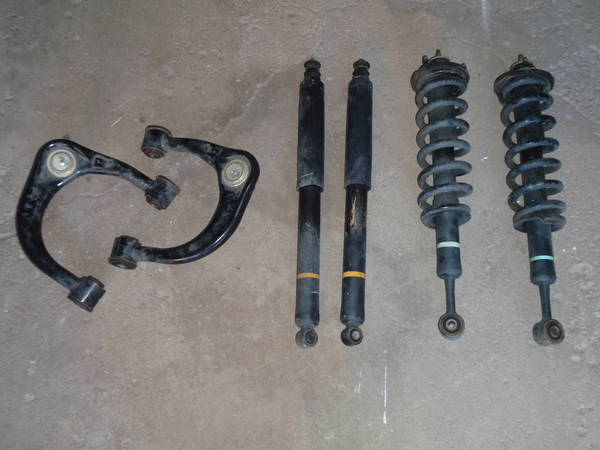 4 Steel Wheels with TPMS and stock Dunlops (LT245/65R16) - $200
Rotated them twice (5k,10k) took them off at 14k
Includes hub caps and lug nuts.