UPDATED 7/19/2011:
$2700 SHIPPED with tires in the continental US
$2300 SHIPPED w/o tires
WILLING TO SELL TIRES FOR $800 SHIPPED ALSO


Will have pictures up by tonight of each wheel.

Hello,
I have a set of Gram Lights wheels made by Rays Engineering.
Ive used these for only 5k miles. It was a special order from Japan and i waited 4 months for these to come.
For those who don't know, these are the same company that made the TE37s Volk Racing wheels.
All wheel specs are 18x8.5 with -19 offset with a special Titanium Lip, which cost extra. Lug pattern is 6x 139.7.
Tires are the Firestone Destination M/T 285/65/18. Again, only 5k miles on wheelsandtires.
I bought the wheels alone for $2,800. Tires alone were $1,200.
I'm selling this as a whole set for $2,800 OBO plus shipping or local pick up.
I am in San Jose, CA
Wheel 1: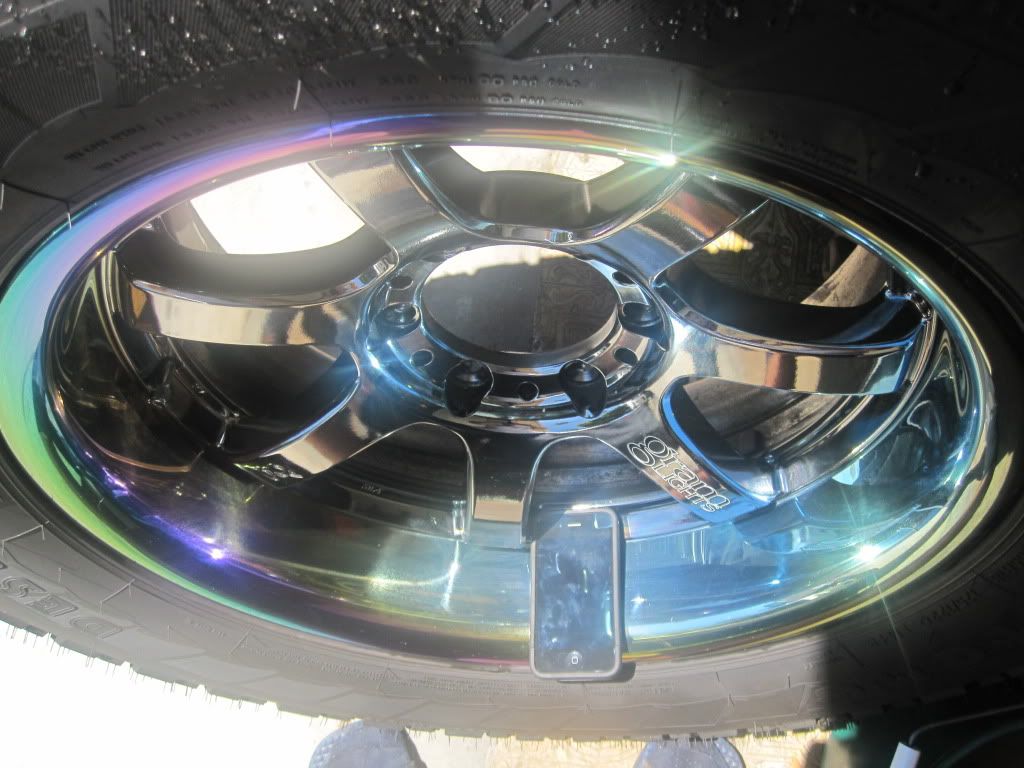 Wheel 2:
Wheel 3: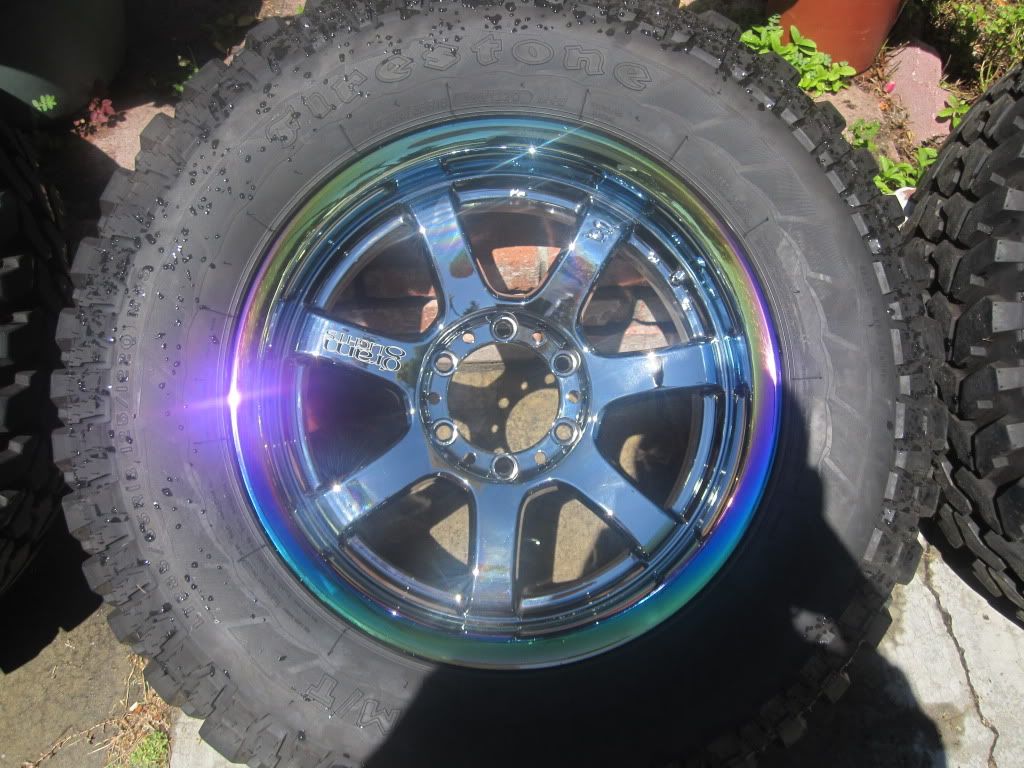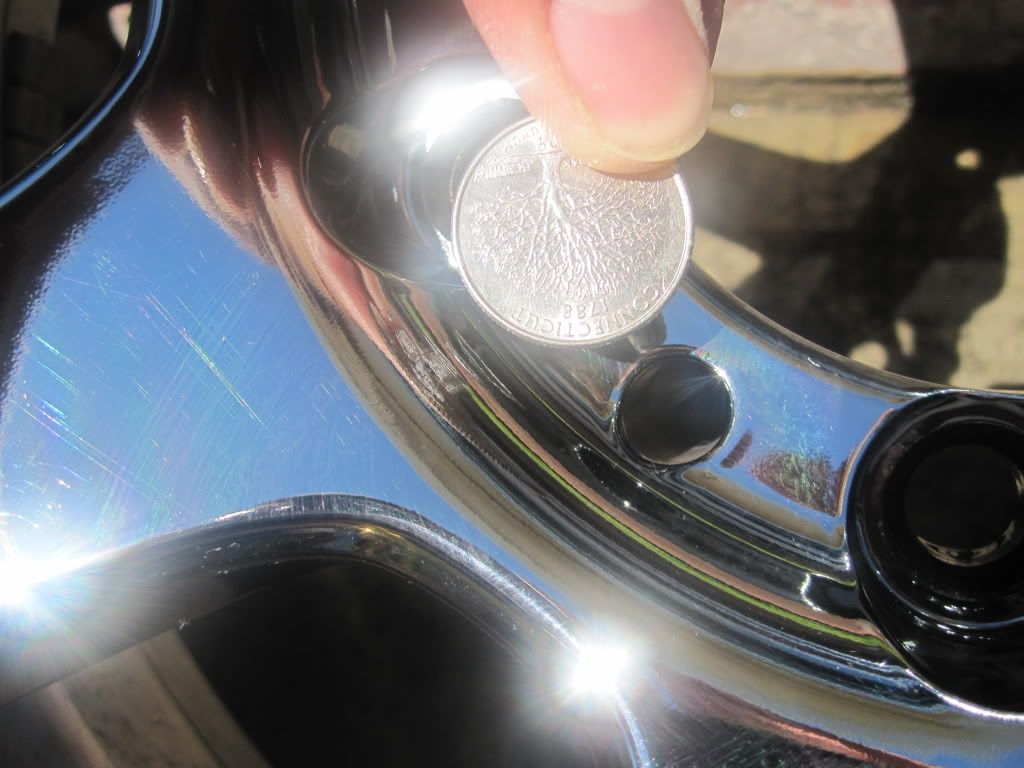 Wheel 4:
Tire Tread: